Wayanad, which is surrounded by lush and evergreen thickets, is a wonderful location for travellers from all walks of life. Everyone may get their fair share when on a Kerala trip to Wayanad, whether they are leisure seekers seeking pleasant moments, honeymooners seeking romantic memories, adrenaline addicts seeking an adrenaline rush, or backpackers seeking solitary moments. This magnificent hill station also acts as a perfect home for a varied range of species due to its clean and undisturbed beauty. Here are some of the tourist place in Wayanad: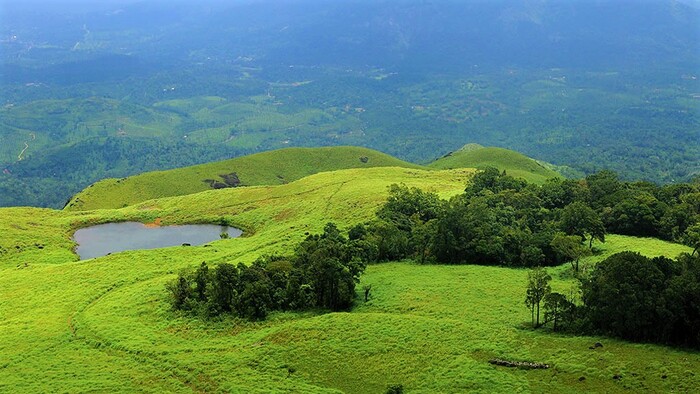 Chembra Peak is a great tourist place in Wayanad to visit if you enjoy relaxing natural beauty and going on adventures. The Chembra Peak, located eight kilometres south of Kalpetta, near the village of Meppady, is Wayanad's highest peak (2,100 m). The Nilgiri Hills in Tamil Nadu and Vallarimala in Kozhikode are bordered by Chembra Peak. The mountain may be reached by walking from the village of Meppady. The peak can be seen from practically anywhere in Wayanad….view more
Kuruva Dweep, also known as Kuruva Island, is a protected river delta in Wayanad that consists of a collection of islands in the midst of the Kabini River. Kuruva Island, which covers 950 acres of land, is thickly populated with diverse flora and wildlife. Because of the island's unique geography, it is a year-round destination with a tranquil atmosphere. Many interesting items, such as bridges built of bamboo trees and other unique species of trees, may be seen deep within this island….view more
Bamboo Forest is one of the most weird sites that you should not miss out on if you want to add a little of green tourism to your Wayanad holiday. These one-of-a-kind forests are notable for protecting the world's most endangered flora and wildlife, as well as playing an important role in the lives of tribals who rely on the forests. The bamboo forests of Wayanad are protected by the government and are famed for gathering a grain known as 'bamboo rice,' which is utilised in many traditional Wayanad cuisine preparations. The months of October through February are regarded as the finest months to visit. It is open from 7:00 a.m. to 10:00 a.m., as well as from 3:00 p.m. to 5:00 p.m.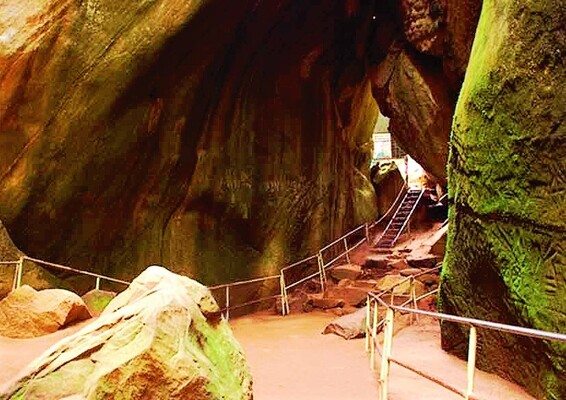 It is a dwelling that demonstrates nature's expertise and philosophy on design, and it is located about 4000 feet up a mountain. We're talking about the Edakkal Caves, which archaeologists and historians alike regard as a marvel and a mystery. A visit to the Edakkal Caves is like taking a trip into the past. They are 10 kilometres from Sulthan Bathery and have provided historians with a wealth of knowledge about our forefathers' lives and habits. The caves are two natural rock structures that are thought to have been formed by a major rock split. The sculptures on the inside are stunning. To get to these caves, you'll have to hike up the spectacular Ambukuthi Hills. The aroma of coffee lingers throughout the journey. As we step into the palms of history, it's a very surreal experience.
Sulthan Bathery, formerly Sulthans Battery, is a town and municipality in Kerala's Wayanad district. It is a charming hill station in Kerala that is also one of the most popular tourist destinations. It is located at an altitude of 930 metres. Sulthan Bathery was once known as Ganapativattom. Because the Kidangans dwelt here, it was also known as Kidanganadu. The site got its present name from Tipu Sultan, the previous ruler of Mysore, who stored his ammo and parked his artillery guns in an old Jain temple here during his invasion of the Malabar region. As a result, the location became known as Sulthan Bathery, which is a misspelling of Sultan's battery. Tipu Sultan also constructed a fort here, which is now in ruins and a police station lies on the fort's mounds.
The Pazhassi mausoleum is a significant memorial built in honour of Veera Pazhassi Raja, the Lion of Kerala and a freedom fighter who fought the British for India's independence. Pazhassi Raja was the last king to revolt against the British after Tipu Sultan. In Wayanad, a tiny memorial was built after his death. Tourists can admire the priceless artefacts of the freedom fighter inside the Pazhassi tomb. The State Archaeology Department oversees the memorial, which has mural paintings, antique bronzes, ancient coins, temple models, umbrella stones, dolmenoid cists (quadrangular burial chambers with capstones), and other megalithic monuments. There is an art gallery inside the mausoleum where the work of well-known artist Raja Ravi Varma is on exhibit.
Krishnagiri Cricket Stadium
The carpet ground in Krishnagiri is Kerala Cricket Academy's first cricket stadium. The drainage system was built according to scientific principles. After twenty minutes of rain, the game can restart. The stadium can hold roughly 20,000 spectators. It is a high-altitude stadium used only for cricket, located at 2,100 feet above sea level. One of the zonal academies that provides cricket training for girls is Krishnagiri Stadium, popularly known as Wayanad Cricket Stadium.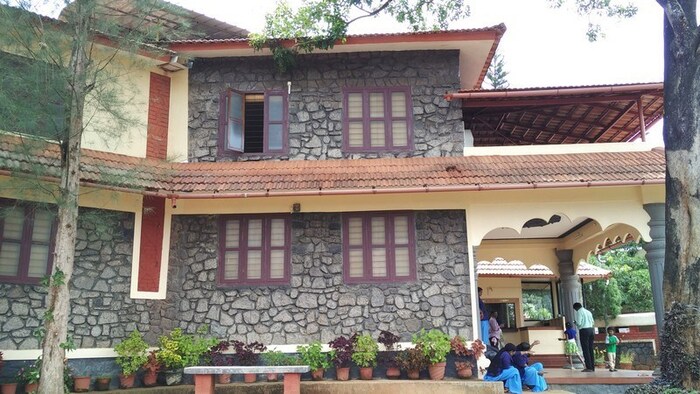 Ambalavayal, around 12 kilometres from Sulthan Bathery, is home to the Wayanad Heritage Museum. It is one of Kerala's largest and most impressive archaeological museums. The Wayanad Heritage Museum in Ambalavayal displays some of Wayanad's most notable antiquities and treasures, some of which date back to the 2nd century C.E. The clay sculptures, old hunting equipment including bows and arrows, stone weaponry, and other curios have all added to the mystique surrounding the site, convincing archaeologists and historians of the civilization's progress.
Ripon Tea Farm is a well-known tea estate in Kerala's Wayanad district, near Meppadi. It is one of the most popular tourist destinations in Wayanad and one of the top tea estates in the region. There is also a British-built tea factory from the 18th century. CTC Teas' greatest features are encapsulated at Ripon Tea Factory. Dust, Leaf, and Blended Tea are among the three forms of tea produced. Visitors can observe the entire processing process, from the freshly harvested green leaves to the factory packaging. The colonial factory and the lush tea plantation provide insight into not only the region's history, but also one of the region's most popular teas. With prior permission, factory tours and tea tastings can be arranged.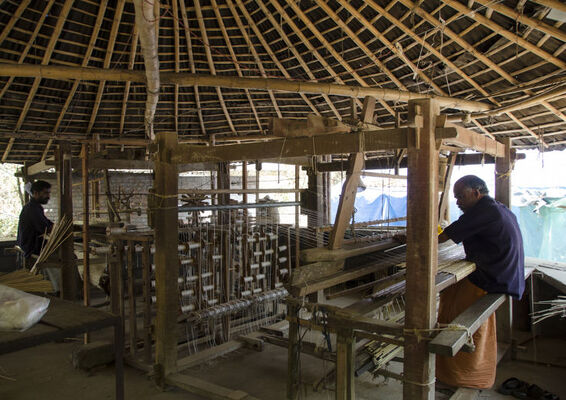 A visit to The Bamboo Factory is highly advised if you want to learn more about how bamboo is an integral part of the Wayanad people's culture and livelihood. A visit to Uravu – The Bamboo Factory in Wayanad, Kerala, may be both educational and uplifting. Witness how attractive and utilitarian bamboo products are made during this 40-minute event, which means "spring or source." The bamboo industry is the backbone of the local economy, providing jobs and raising people's living standards. The Bamboo Factory is dedicated to improving the livelihoods of many rural craftspeople while also providing tourists with a once-in-a-lifetime opportunity to see how bamboo is transformed into your favourite things. Tourists that visit the Bamboo Factory get the opportunity to speak with these skilled artisans and learn more about their experiences.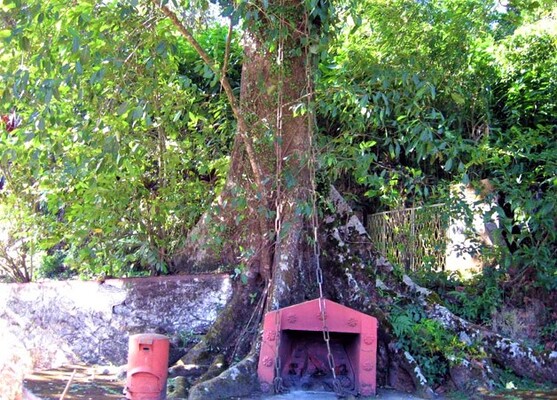 Chain Tree is one of the most popular Wayanad tourist attractions, because to its various stories and tales. According to mythology, a foreign engineer built the road heading up here following the route given by a tribal youth who was shot dead by the engineer and whose ghost is stranded there. According to another version, the British killed the Mahout to prevent the Portuguese from discovering the path. Following that, it was thought that a priest bound the ghost to this ficus tree, giving it its name. The chain is said to be developing in lockstep with the tree over time. Chain Tree, with its fascinating history, is guaranteed to pique your interest the next time you're in the area.
Poopoli Wayanad Flower Show
The Poopoli Flower Exhibit is an annual international flower show held in January at Ambalavayal in Wayanad by the Agricultural University. It is Kerala's largest flower exhibition and a showcase for the newest horticulture and floriculture trends and techniques. It's a lovely expo with over a hundred stalls. Pooppoli Fest will feature symposiums and interactions with international specialists, scientists, and entrepreneurs in this subject. Along with the flower show, there are many adventurous games and delicacies on display. Enjoy the flower show, games, and cuisine specialities with your family and friends.
E3 Park, one of Kerela's most popular theme parks, is located near Wayanad and offers enjoyable amusement for people of all ages. The park's greatest attractions include the Magnetic Free Fall, Moss Garden, 12D Theatre, and a large Kid's Park, among others. Furthermore, the buildings are surrounded by a lush green setting, making it even more appealing to both children and adults. You can also participate in adventure activities such as a ropes course, rifle shooting, archery, rappelling, rock climbing, and so on. The Adventure Zone, Action Zone, Dino Park, and Entertainment Zone are among the park's various zones depending on activities. There are numerous shows, including a flashback to a metro theatre show, a duck show, and an acrobatic show, as well as boating, waterfalls, and a scary tunnel. In addition, there is a Tribal Village where you may get a taste of the indigenous way of life and culture.