If you haven't visited Kerala's backwaters, your journey is incomplete. Kannur is located in the Land of Backwaters. Some of  backwaters in Kannur can be found here.
Kavil Pattanam, today known as Kavvayi, has been reconstructed as a lovely island, as described in the travel writings of academics and explorers Ibn Battuta and Marco Polo. The Kavvayi islands (also known as Kavvayi Kayal) are the largest backwater island group in north Kerala, spanning the districts of Kannur and Kasaragod. Kavvayi is a group of small islands connected by a bridge to Payyannur in Kannur. It has been blessed with numerous natural gifts and is regarded as one of Kerala's most unique destinations. The Zamindar system, which was prominent on the island, is also well-known. Agriculture and fishing are the main sources of income for the Kavvayi inhabitants. Kavvayi has the potential to become an international game and trophy fishing destination. Backwater tourism, aquatourism, and rural village tourism all have a lot of potential here.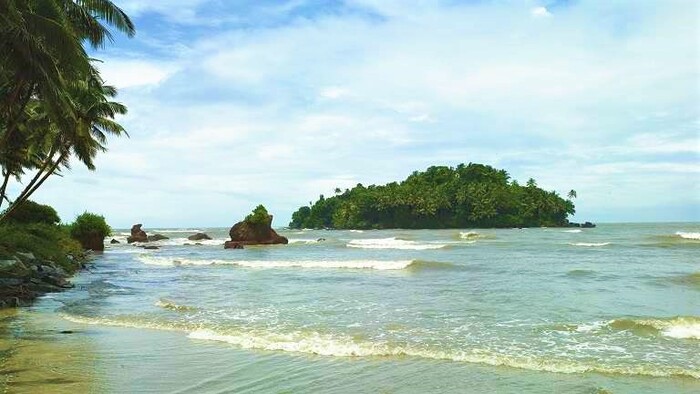 Dharmadom Island, located about 100 metres from Dharmadom Beach's immaculate shoreline, has become a popular destination for travellers looking for a peaceful and serene picnic place. This isolated island is surrounded on three sides by mainland rivers and the sea on the other by a canopy of coconut palms and dense shrubs. It is only accessible at low tide, and strolls around the area provide a spectacular view of the Anjarakandy and Thalassery Rivers confluence.
Pappinisseri is a little hamlet in God's own country's Kannur district, and it's the ideal tranquil refuge from the fast-paced lifestyle of modern cities. With a population of less than 35000 people, the lovely village is the ideal place to spend a few days away from society in the arms of nature. Natural beauty is at its peak in Pappinisseri, which is surrounded by magnificent green hills and showcases several little islands in the river Baliapatam. The town's Vadeswaram hills are also recognised for their beautiful picturesque panoramas.