Malappuram's water parks are enormous, giving tourists more than enough space to play and spray water at one another. You can also take a relaxing walk along the parks' well-paved walkways. The parks are exceptionally safe, allowing tourists to enter even late at night. You can participate in a variety of other activities offered by these parks as a side business. These parks in Malappuram, Kerala, are a must-see and will compel you to rush to the crystal clear artificial recreational areas, which will make the hydrophilic and activity lover in you jump for delight!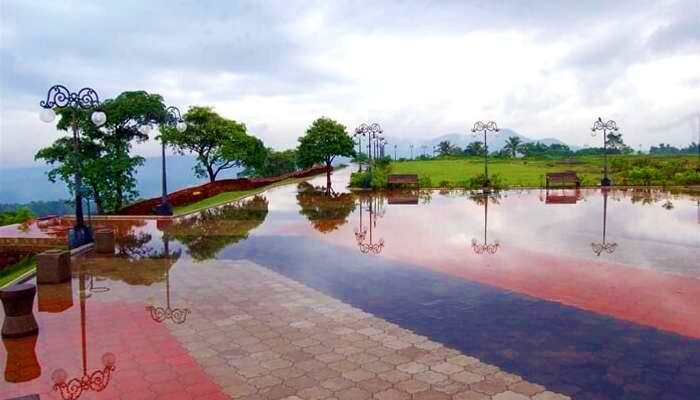 Because of its strategic position and thrilling rides, Kottakunnu is Malappuram's most well-known amusement park. The adventure, children's, and aquatic theme parks all exist at Kotakunnu amusement park. In the nights, there are a number of laser water performances. The hilltop park also includes thrilling rides that kids love. The entrance charge to Kottakunnu amusement park is Rs. 10 for adults and Rs. 5 for children. Visitors can also try their hand at boating in the park's artificial lakes, and unique fountain performances are put on during festivals and weekends. The park's most notable feature is its paid parking, which costs no more than Rs. 30 and is large enough to accommodate a large number of vehicles.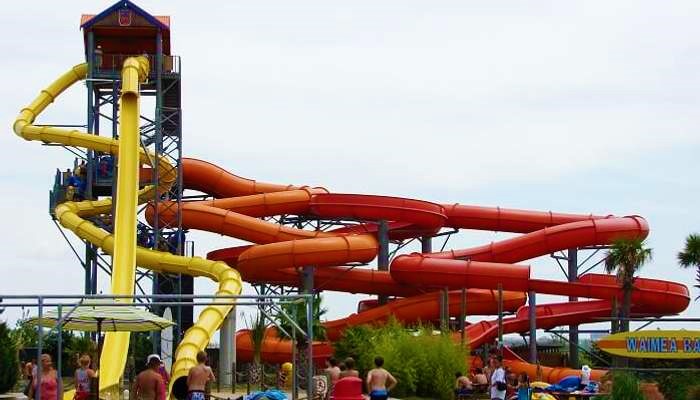 Cee Vee Land is a Malappuram waterpark based on a worldwide concept. The water park offers a variety of distinctive and valuable amenities to tourists. Water slides, wet gliders, lazy river, and children world are among the water rides available. A prayer room, a children's zoo, and a bird-watching area are also available at the park. Cee Vee Land also provides convenient and legal parking for its visitors. Cee Vee Land has an entry fee of around Rs. 700 for everyone. This Malappuram water park is well-known for its fantastic ambiance and exceptional customer service.
Silsila Water Park is a new project that has gained popularity due to its superb services and rides. Every day, hundreds of tourists flock to this waterpark in Malappuram. There are many water slides, swings, and pool waves to enjoy. There are large manmade lakes where you can swim to your heart's content and have a good time. Silsila water park has an entrance cost of around Rs. 500. For youngsters, the park is extremely entertaining and safe.
Flora Fantasia Amusement Park
Flora Fantasia Amusement Park is a favourite among both children and adults. It contains an adventure park as well as a water park. The water park is called Valanchery. Many thrilling rides may be found at the Valanchery water theme park. The park's tsunami ride, typhoon tunnel, landing pool, and tornado swirl are all popular attractions. The Flora Fantasia Amusement Park charges Rs. 700 for adults and Rs. 500 for children and elderly citizens to enter. This is a must-see attraction for everyone visiting or living in Malappuram.
Chamakkayam Riverside Park
Chamakkayam Riverside Park is known as Malappuram's "natural waterpark." The park is located adjacent to the well-known Kadalundi River. There is no admission cost to this park. It provides a large area where kids can run about and play to their hearts' content. You can take a relaxing walk along the river's edge or do yoga first thing in the morning. Locals frequent this park for a quick swim or other little water activity. However, because of its unpolluted surroundings and proximity to the Kizhakkethala signal, it is a fascinating spot to explore. The optimum time to visit this park is either early in the morning or after 5:30 p.m.