A beach is a long, narrow strip of land that runs along the edge of an ocean or a lake. There are many best beaches in Kollam. Some of them are here.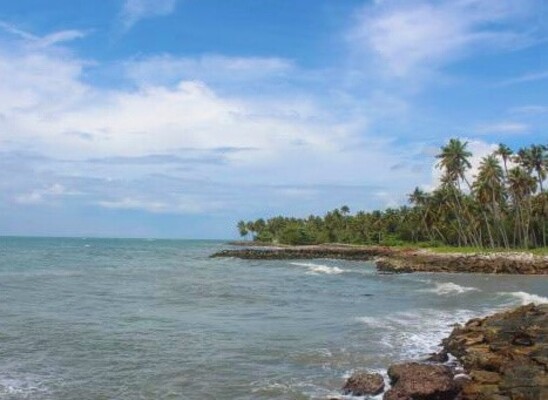 Thirumullavaram Beach is 6 kilometres north of Kollam in the Indian state of Kerala. It has a wonderful picnic area and a private beaches in Kollam. The Nyarazhcha Para, or Sunday Rock, can be viewed from the shore at low tide about one and a half kilometres out into the sea. A Mahavishnu Temple is also located near the shore.It is a pristine beach spot with crystal blue water and golden sand bordered by coconut and palm trees. It attracts many travellers from faraway regions and provides guests with a very serene and pleasant experience. Thirumullavaram Beach in Kollam is a wonderful destination for beach holidays in Kerala, with its wonderful views of sun-soaked sand, calm blue water, and lush green palms. This quiet beach, located about 6 kilometres north of Kollam, is one of India's safest beaches, with low tides allowing even toddlers to swim in peace.
The beauty of Beaches in Kollam makes it a great place to unwind and enjoy the scenery. The mystical view of natural blue seas combining with the boundless dazzling sky leaves visitors speechless. The cultural and spiritual air of beaches in Kollam energises tourists and calls them to restore their mind and body.The Arabian Sea's panoramic views are breathtaking. Even today, Chinese fishing nets, Chinese water pots, and sampan-like boats can be found on Kollam Beach, a port city and a bustling harbour for Chinese ships and trade. Come on over for a cultural and spiritual adventure that will last a lifetime. This beach, also known as Mahatma Gandhi Beach by some travellers, relaxes visitors with beautiful greenery, peaceful backwaters, and limitless water activities.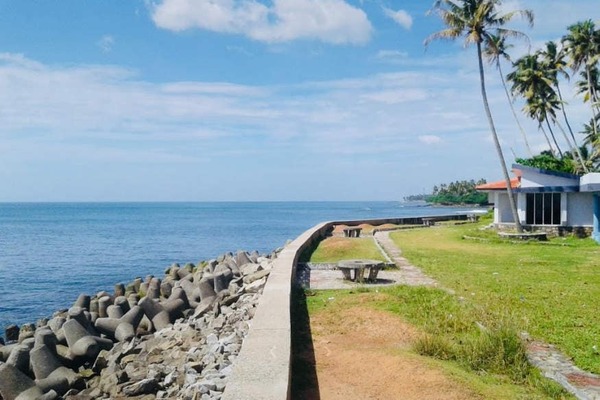 Thangassery beach is a popular beach in Thangassery hamlet, which was one of the favourite settlement areas for the British, Portuguese, and Dutch. It is located about 5 miles from Kollam town. This beach boasts silver-colored sand and is around 3 kilometres long. The beach's main attraction, a lighthouse, rises directly above tall palm groves. It is an ideal location for spending comfortable and relaxing vacations in Kerala. Its tranquil and refreshing environment, outstanding spa therapies, and stylish accommodation services combine to create an amazing experience.Tourists can also participate in a variety of water sports such as fishing, diving, parasailing, and catamaran sailing.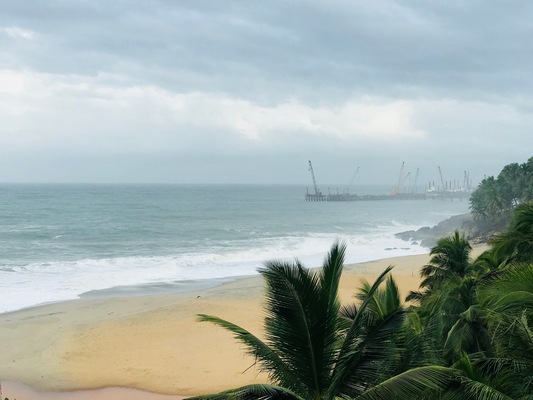 It's one of the most undiscovered and undeveloped beaches along the Arabian Sea's shore. Aazhee is a Malayalam word that refers to a location where the Backwaters and the Sea meet. Karunagappally Town is only 12 kilometres distant from the beach. Panikkar Kadavu Bridge (via Lalaji Jn) or Kallum Moottil Kadavu Bridge are the two ways to get there (via Mini Civil Station Jn). The beach is 7 kilometres from the Ochira Parabrahma Temple and may be reached by the Ayiramthengu Bridge. Mata Amritanandamayi Math is 5 kilometres away, while Amritapuri campus is 6 kilometres away. The White Sands of the Beach are well-known. Sunset vistas in the evening are worth lingering over.