Malappuram is one of Kerala's major districts and urban centres, as well as a renowned tourist destination due to its hills and woods. As the city of hills, Malappuram is bound to have some of Kerala's natural treasures in the shape of hills and forests. As a result, it has become a popular picnic spot for visitors. However, due to the presence of rich forests, lush plains, and towering hills, the lovely location of Malappuram also gives some camping chances, which are unknown to many. Here are some of the beautiful hill stations in Malappuram.
Arimbra Hills, often known as Mini Ooty, is one of Malappuram's most scenic destinations. Because of its resemblance to the hill station of the same name, and a well-known one at that, the location is known as little Ooty. It's a great spot to feel the breeze and watch the sunset. The site attracts a huge number of people due to its undulating hills and magnificent vistas, which are located at a height of 1050 feet above sea level. Thiruvonamala, Poolappees, Muchikundu, Cheruppadi Mala, Kunnumpuram, and Kakkadseemly are among the trekking trails in the Arimba Hills. Not only that, but you can see a lot of stone crushers, plantations, and a few Jain temples from the top of the hill.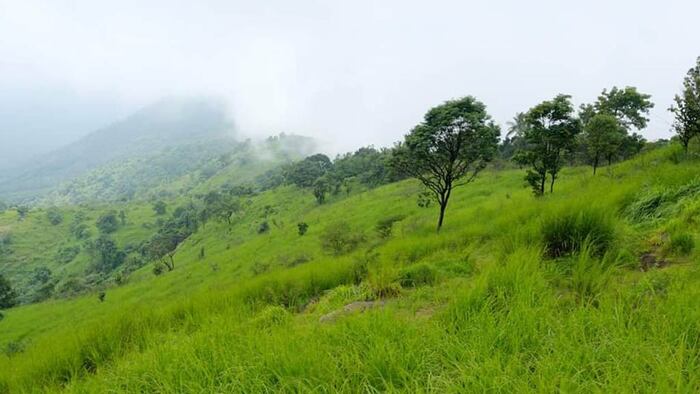 Kodikuthimala, another Malappuram attraction that is sometimes likened to the well-known town of Ooty, is a sight to behold. The site is placed on a height of around 522 m above sea level and is the highest point in the Amminikkadan hills, making it a hill station in Malappuram. For good reason, Kodikuthimala is known as the "Ooty of Malappuram." The spellbinding attractiveness of this hill station is enhanced by its lush green valleys, grassy meadows, and calm atmosphere. The landmark, which was formerly where the British raised their flag, was just recently opened for tourist, with a substantial section of the site already marked for future construction projects. On top of the hill, there is a watch tower from which travellers can receive a panoramic view.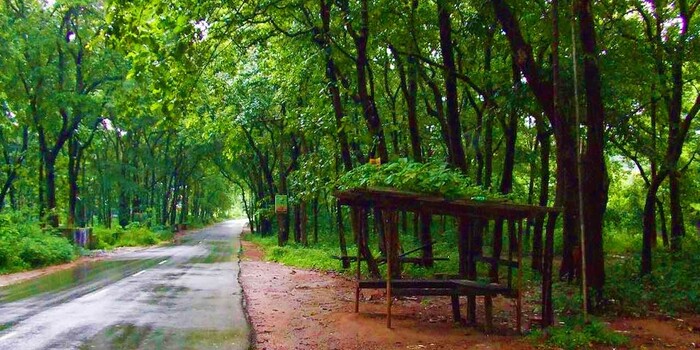 Nilambur is a notable town in the high range that also serves as a handy gateway to the region's attractions. If you're looking for hill station in Malappuram, Nilambur is the place to go. The climate is milder here than elsewhere in the area, and there are numerous forests, teak gardens, and bamboo groves. Forests, paddy fields, waterfalls, plantations, animal lookouts, and herb gardens can be found once you leave the busy town. There are numerous streams with excellent bathing areas, so a refreshing soak in a relaxing setting is always an option.
Urakam Mala is a rocky outcropping near Vengara. Beautiful views of the airport, valleys, and the Arabian Sea may be had from the hilltop. Urakam Mala is 17 kilometres from the town of Malappuram and is closer to the airport. On the mountain's peak, there is a temple that is said to be over 2000 years old. The Thiruvarahanam Kunnu Sri Sankara Narayana Swami temple, a granite Jaina temple that is also reported to be 2000 years old, is the main attraction. This is a spot where we may enjoy the ambience of observing monkeys and birds, listening to the rustling leaves in the breeze, and inhaling in the cold fresh air. 
In the district, Kottakkunnu is a newly established tourist destination. The name Kottakkunnu comes from a historic fort built by the Zamorins of Kozhikode (in Malayalam kotta means fort and kunnu means hill). There are still remnants of this fort here. Some of the great attractions of Kottakkunnu in Malappuram include traces of a historic fort, a water park, and historic murals. This neighbourhood is known for its warm and serene attitude and is steeped in history. Visitors are permitted till 9 p.m. The famed Vettakkorumakan temple and the Siva temple, both at Kottakkunnu, include Malabar murals.