The dreamy region Palakkad boasts various historical sites and pilgrimage travel attractions that offer significant hope to the city to become one of the most desired tourist places in Kerala. The famous old temples in Palakkad are surrounded by virgin hills and verdant valleys, attracting a lot of visitors from around the world. Here is a selection of temples in Palakkad to see on your spiritual trip to Kerala.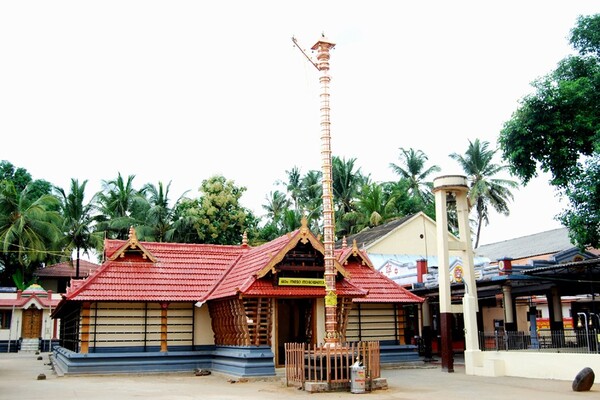 In Palakkad, the Vadakkanthara Thirupuraikal Bhagavathy Shrine is a well-known Kannagi temple. Kannagi Amman Temple is another name for the temple. Kannagi is worshipped in complete idolic form at this temple, which is Kerala's unique Kannagi temple. For the Devi, Tuesdays and Fridays are important and significant days. The Vadakkanthara Temple is a fascinating combination of Malayalam and Tamil traditions. The temple was built by a group of businessmen, according to one narrative, and another tale claims that the temple in Palakkad was built by a Malayalam king. The huge Vadakkanthara Temple complex is a fine example of Kerala architecture. 
The Jainimedu Jain Temple in Palakkad, Kerala, is a prominent Jain temple. Chandraprabha, the Jain Tirthankar, is honoured at this sacred sanctuary. This 32-foot-long and 20-foot-wide temple houses images of Jain Tirthankaras and Yakshinis, making it one of the most popular pilgrimage locations. A 15th-century temple at Palakkad's Jainimedu is one of the few spots in Kerala where remnants of Jainism may still be seen. This historical temple, located just a few kilometres outside of the city, houses idols of Chandranathan, Vijayalakshmi, Jwalamohini, Rish Abha Nathan, Parswa Nathan, Padmavathi, and other Jain Tirthankaras and Yakshinis. It is thought that two diamond traders from Karnataka built it. Shettys were the first Jain settlers in this area, and they named it Jainamedu.
Thiruvalathur Randu Moorthy Temple
Thiruvalathur Randu Moorthy Temple is a famous and old temple in Kerala, located in the small hamlet of Alathur, Palakkad. The temple's distinctive feature is that it has two goddesses as presiding diety. Annapurneswari is one, while Mahishasura Mardini is the other. Massive stone walls surround the temple. The temple has four doors, with the two main doors facing east and west. Copper sheathing covers the roofs of both temples. The lower level of Annapurneswari temple is higher than the higher level of the other temple.
Chittur Kavu Devi Temple is an ancient temple dedicated to Goddess Bhadrakali in Chittur village. The temple has a Daruvigraham that is 6 feet tall and faces east. Poojas are performed at this temple by Nair priests. The temple is only open on Tuesdays and Fridays during the week. However, it is open for 9 days during the Navarathri festival, as well as all 31 days in the Malayalam month of Karkitakam (July/August) and 41 days in the Malayalam month of Mandalam (November/December). This temple hosts Konganpada, a great event with historical significance. Every year on the first Monday after the dark lunar night in Kumbham (February-March), this unique celebration commemorates the victory of the Nairs of Chittur over the Konganadu (Coimbatore) militia led by Chola King Rajadhi Raja.