Parks are a haven for city people, a rest stop for tired travellers, and a tourist attraction. Each one has its own attraction and adds to the beauty of every city, while some form the very existence of plant and animal life. As we go south to Kerala's business capital to visit parks in Ernakulam.
Wonderla Water Theme Park
Previously known as Veega Land, this park is only 15 kilometres from Kochi's main city. Despite the fact that Kerala has numerous theme parks, this amusement park is the greatest because it has roughly 55 rides. This is India's first water theme park, covering 30 acres of land and regarded one of the greatest things to do in Kochi. It was created to international standards and is one of the best things to do in Kochi. This is one of Kochi's top amusement parks, which has been open for the past 12 years and has welcomed millions of tourists. It is frequently maintained to assure quality and safety. Wonderla is renowned as the "Loudest and Craziest Neighborhood in Town." With over 50 rides to choose from, parents may either take their children on a tour of the park with Chikku, their mascot, or head straight to the wave pool or rain disco dance.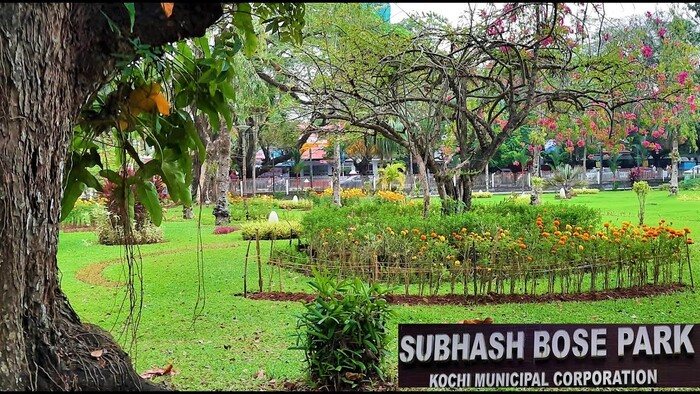 Subhash Bose Park, located in the heart of Kerala's Ernakulam city, is a great place to unwind and take in the magnificent sights of the Kochi Lake's backwaters and nearby harbour, which is dotted with fishing boats and canoes, docked ships, and even impressive yachts of tourists from all over the world anchored near Bolgatty Palace.
Indira Priyadarshini Park, popularly known as Children's Park in Ernakulam, provides a lifetime of fun for children of all ages. The park's pedal boating pond, roller skating courses, and little toy train that takes kids on a joyride across the park are some of the park's highlights. Another highlight in the park is a musical fountain, where youngsters may be seen dancing to the music being played. The most recent addition is a renewable Energy Park, where children learn about the many natural energy sources and how they work. The Christmas season brings a plethora of activities for kids, such as music and dancing, painting and sketching, all of which are designed to foster their creativity.
An adventure park is a location that may include a range of activities such as rope climbing, obstacle courses, and zip lines. They are typically used for recreational purposes. Adventure parks that are "recreationally oriented" are usually constructed to accommodate a larger number of guests. They do not adhere to any particular educational philosophy, but rather regard individual, physical, and mental challenge as primarily a pleasure activity. Climbing techniques and certain physical fitness experience are not required.