The hill stations are a popular destination for nature lovers and adventurers. Much of Kerala's exotic appeal is concentrated on the Western Ghats' highlands, which are perfect for adventure tourism and trekking. They are worth a visit because of the fresh mountain air, mist-covered slopes, and a panoramic outlook. The panoramic grandeur of these hill station in Kottayam is indescribable. It's best to see it in person.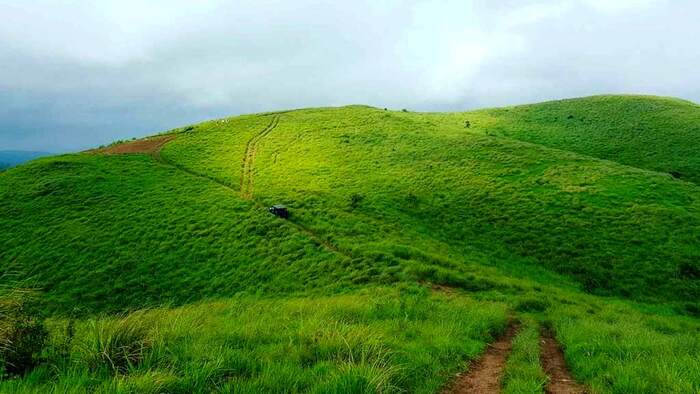 Vagamon is a hill station in Kottayam-Idukki boundary. It has a cool climate, with summer daytime temperatures ranging from 10 to 23 degrees Celsius. It is located at a height of 1,100 metres above sea level. Vagamon has a green undertone. With a never-ending stretch of lush green hills, stunning ravines, and meandering rivulets, the scenery is beautiful. Arriving at Vagamon is a once-in-a-lifetime experience. Three famous hills in Vagamon – Thangal Para, which contains the resting place of a revered Sufi saint, Muruganmala, which is dedicated to Lord Muruga (who is Lord Shiva's son), and Kurisumala, which is a popular Christiam pilgrimage site – are said to represent the three main religions practised by Kerala residents. So come to Vagamon Hill Station for eternal happiness and mental calm. In comparison to other hill stations in Kerala, the Vagamon hill station provides a distinctive and distinctive environment. Aside from its natural beauty, the location also provides space for spiritual activity. The tranquil surroundings, combined with the cool and gentle air that blows across the valley, make it an ideal location for meditation.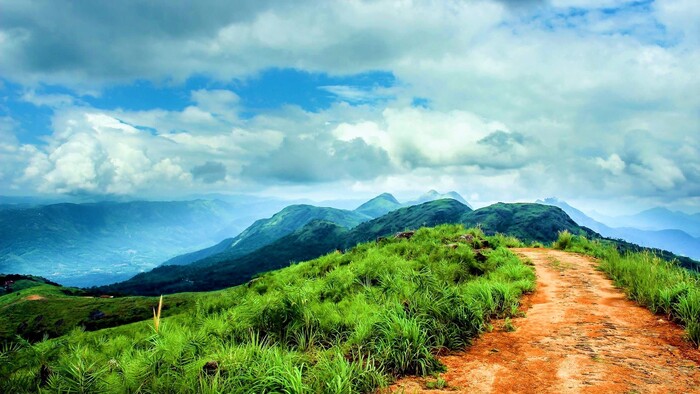 Ilaveezhapoonchira Valley, one of the many excellent picnicking locations in the area, is located here. The lovely hillocks near Kanjar are recognised for having excellent hiking trails. The view is breathtaking in and of itself. The entire site morphs into a bizarre spectacle during the monsoons. The landscape changes, and one may see Mother Nature at her finest. Viewing the dawn and sunset from the valley is strongly recommended, as the gorgeous environment opens up in a unique and exhilarating way at those times. From amid the clouds, the panoramic view is as good as it should be. There are no trees except for the occasional palm on the hillsides. Poonchira Lake is located in the valley (means flowery lake). No leaves fall to the lake since there are no trees on top.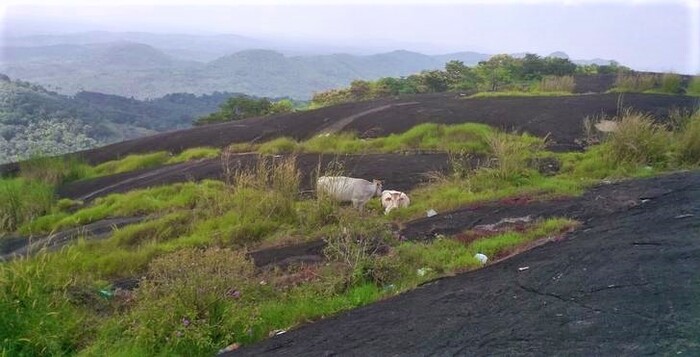 Ayyampara, 48 kilometres from Kottayam and 10 kilometres from Erattupetta, is known for its 20-acre rocky formation surrounded by natural beauty. Ayyampara's natural granite stadium is well worth a visit. This rock stadium in Ayyampara provides a spectacular perspective of the town below. Ayyampara visitors can also enjoy the sunset from this flat rock. This location has mythological significance, as it is thought that the Pandavas stayed near this rock during their exile. Ayyampara, which lies 2000 feet above sea level, is a popular tourist destination. The Lord Ayyappa temple, which is located here, gave the town its name. These rocky grasslands are a popular destination for thrill seekers. There are a variety of hiking adventures offered. The trekking paths from Kottayam to Ayyampara provide a diverse range of picturesque beauties scattered throughout the region. Ayyampara, despite its distant position, has kept its rustic appearance. This is one of the key reasons why an increasing number of tourists are planning to visit Ayyampara in order to discover its undiscovered natural splendours.
The Illickal Kallu, a majestic hill with a portion of its pinnacle chopped off, is one of Kottayam's most popular tourist attractions. The Illickal Kallu, or boulder at Illickal, is a steep rock on the top of the hill that is easily one of the most visible sights from anywhere in Kottayam. Three undulating hills make up Illickal Kallu. Each hill is at least 4,000 feet in elevation and has a unique shape. The medicinal herb Neela Koduveli grows on one of the hills in the shape of an umbrella. From the top of the hill, you can see the sun's nocturnal hues. All nature lovers will enjoy it. Visit Illickal Mala Hill and take in the fresh mountain air. It's ideal for anyone looking to get away from the hustle and bustle of the city.