Apart from tourism, Wayanad is also known for being a pilgrimage destination. It features numerous temples dating from the 12th to 16th century. These temples may be seen in Sultan Bathery, Panamaram, and Manathavady, among other places. These temples are a living testament to Wayanad's cultural legacy, demonstrating that it was once a human habitat and a centre of civilisation. Here are some of the pilgrims in Wayanad:
Bathery Jain temple is the most popular Jain shrine in Kerala, and it is located in Sulthan Bathery. This temple, which is said to have been built in the 13th century, has a unique architectural style. This pilgrim center's architectural design is heavily influenced by the historic Vijayanagar Dynasty. Despite the fact that it had housed a well-known Jain temple, it was eventually converted into a commercial trading area. Interestingly, during Tipu Sultan's invasion of Kerala, this temple served as a battery or ammo stockpile for his soldiers. The settlement was given the name Sulthan Bathery because Tipu Sultan used its temple as a battery. The stone slab roof and ornate cornices on all sides are supported by carved square pillars placed on a raised platform, and the magnificent carvings on the pillars are a connoisseur's joy. In the temple's inner sanctorum, which is encircled by an open porch, there is a square granite slab with a carving of Mahavir Jain. In front of the main entrance, there is a granite elevated platform. There are carved pillars here as well, and their fluted columns end without crown stones. Granite is also used to pave the surrounding grounds.
Thirunelli is an ancient temple dedicated to Lord Vishnu that was built during the time of Bhaskara Ravi Varma, a Chola monarch (962–1019 CE). This shrine is maybe the only temple in the world where worshippers can conduct all of the life's rites, from birth to death and beyond. People travel from all over the world to perform ancestor rites. A raging creek known as Papanasini flows beneath the temple. The water stream originates in the Brahmagiri Hills and eventually joins the Kalindi River. The streams have the ability to cleanse all mortals of their misdeeds. Pinnappara, a sacred rock in Papanasini, is where traditional gifts to the souls of the departed are made (known as bali). The temple also includes a pond with a stone slab in the shape of Lord Vishnu's foot called Panchatheertham in the centre. A cave devoted to Lord Shiva can be seen on the temple's western side. As a result, it is thought that the Tridev—Brahma, Vishnu, and Shiva—have blessed the temple.
Pallikkunnu Church is a Latin Catholic church in the Wayanad district of Kerala, located in Meenangadi. It is a well-known pilgrim hub in northern Kerala, as well as one of the most popular religious destinations in Wayanad. A French priest, Fr. Jefreno, built this Latin Catholic church in the name of 'Our Lady of Lourdes' in Meenangadi, some 14 kilometres from Kalpetta, in 1908. The church is surrounded by enthralling greenery, and the peacefulness and serenity of the surroundings, together with its unique construction, add to its allure. This church features various ceremonies and procedures that are comparable to those seen in Hindu temples, which is a fascinating feature.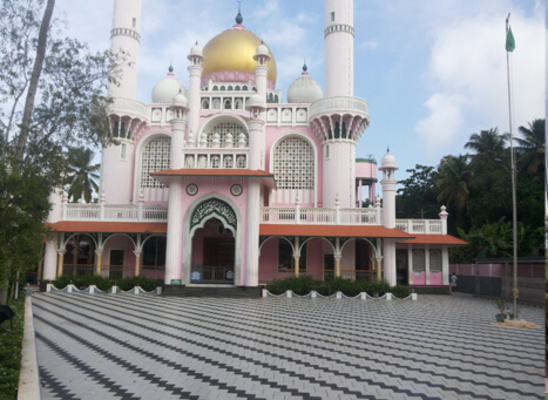 Varambetta Mosque, one of the district's oldest mosques, lies around 15 kilometres from Kalpetta. The mosque was built over 300 years ago. Despite the fact that it is an Islamic place of worship, Varambetta Mosque is open to all tourists regardless of caste, creed, or religion. For those who come to visit, the entire complex is clean and well maintained. It is one of Wayanad's most important Muslim religious centres, with Maithali Palli and Juma Masjid nearby. This location is available to all visitors, regardless of caste, religion, or ethnicity. It was erected in honour of a Sufi saint. In March, there is a yearly celebration conducted in the mosque when people from all across Wayanad come to participate, regardless of their beliefs.
Valliyoorkavu Bhagavathi Temple
The Valliyoorkavu Bhagavathy Temple is dedicated to Goddess Bhagavathy and is located near Mananthavady in the Wayanad district. The temple is known for its annual 14-day festival, which is dedicated to three main forms of Goddess: Vana Durga, Bhadrakali, and Jala Durga. The event takes place in the month of Meenam in Malayalam (From 1-14). Its ten-day event (held in January/February) includes kalamezhuthu (floor art), Eedum koorum (oracle-performed ceremonial dance), and Sopana nritham (a dance form). The top priest brings Valliyooramma's sword from Palliyaara Bhagavathy Temple to mark the start of the event. The festival's primary draw is a dance performance by tribal people using percussion instruments on the last day.
Koottamunu Glass Temple was built to honour the eminent Jain saint Parshawanatha Swami and is a significant destination for Jains. Devotees gather here to pay their respects and meditate 22 kilometres from Kalpetta on the hillside Vellarimala. The temple's interior is enticingly ornamented with mirrors that reflect the image of the idols in the main shrine. This temple, located in the hills of Vellarimala, is a nice escape from all of Wayanad's normal tourism. The Glass Temple, which is packed with thousands of glass mirrors, lives up to its name and is ideal for an awe-inspiring experience. It is a photographer's dream because the temple is magnificent and unique in its own right, and it is also a treat for nature lovers because it is tucked in the lush hills. There is no charge to enter the premises, in order to provide you with a pleasant experience. You can get here by local taxi or cab from Kalpetta, which is 20 kilometres distant. From October through May is the greatest time to come.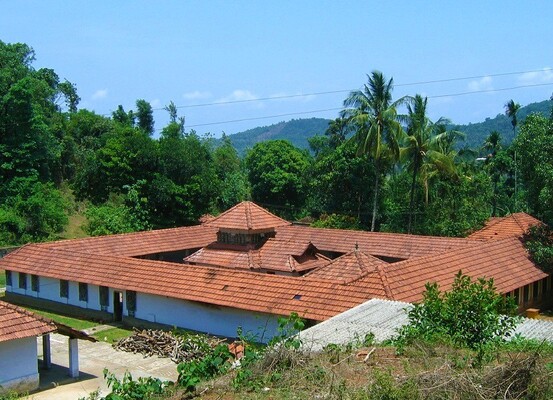 The Thrissilery Shiva Temple is a well-known Hindu temple in Kerala's Wayanad district, located on the important Mananthavady-Mysore Highway. It is one of Kerala's most prominent Shiva temples, as well as a well-known pilgrims in Wayanad. The Thrissilery Shiva Temple, a prominent pilgrimage site in Wayanad, is one of Kerala's oldest temples. Lord Shiva is the principal deity here. The temple is associated to Wayanad's famous Thirunelli Temple. It contains beautiful carvings, is created to unusual architectural proportions, and has a serene and composed atmosphere. A minor shrine to Jala Durga may also be found in Thirunelli, in a water body that emanates from the Papanashini River.