The Kozhikode museum give its residents and rich culture their very essence. If you want something more profound and deeper, head into the city museums. Explore with these institutions Calicut's cultural, artistic, scientific or historical aspect. Here are some famous kozhikode museum:
The Pazhassi Raja Museum is a simple but magnificent monument created in the Kerala style of architecture and is located at East Hill, about five kilometres from Kozhikode. The serene environment is created by the well-kept grounds and vast grounds. Pazhassiraja Museum and Art Gallery is nestled in the gorgeous surroundings of Kozhikode and is a must-see for historians and art and literature enthusiasts alike. The art gallery is close to the museum and displays a variety of paintings by well-known Kerala artists, including Raja Ravi Varma and Raja Varma, who were collectors of paintings and other forms of entertainment. According to legend, these paintings depict historical events and provide a visual history of Kerala. Ancient coins, traditional bronze sculptures and utensils, umrella stones, miniature models of temples fashioned out of plaster of Paris, mural paintings, stone carvings, artefacts, gold coins, antique bronzes, diamond cysts, and other works of art are on display in the museum in Kozhikode.
The Art Gallery and Krishna Menon Museum are two popular tourist attractions in Kozhikode. The museum first opened its doors in 1975. It is named after Shri V.K. Krishna Menon, India's previous defence minister, and houses Shri Menon's personal things as a memorial to the great leader of Kerala. The museum has a good collection of paintings by prominent artists Raja Raja Varma and Raja Ravi Varma, as well as his personal belongings and keepsakes. The museum is located on East Hill in Kozhikode's city centre, which also houses the Pazhassiraja Museum, which is dedicated to the great independence fighter Pazhassiraja. Exquisite paintings, ivory objet d'art, elaborate woodcarvings, Kerala mural paintings, and modern paintings are on show in the museum's art section. The museum is well-known for its collection of paintings by renowned artists such as Raja Raja Varma and Raja Ravi Varma, who used their paintings to depict India's struggle against the British East India Company. The museum includes exhibits souvenirs given to and by V.K. Krishnan, who has made significant contributions to India and his home state of Kerala.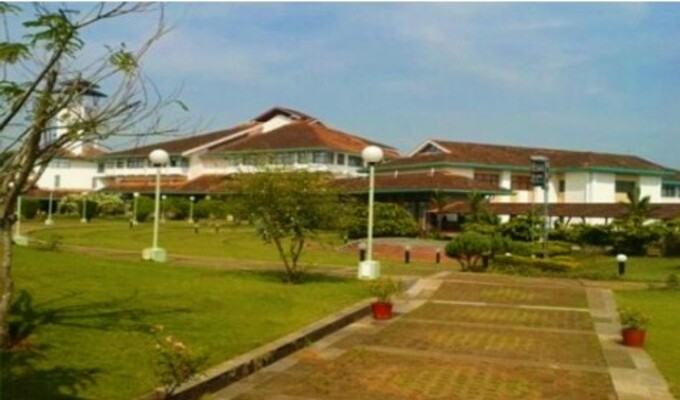 The Indian Business Museum, which spans 23000 square feet and was inaugurated in 2013 by then-HRD Minister Pallam Raju, is located in Kerala's Kozhikode district. The museum highlights India's corporate ordeals over the years, with the goal of preserving and perpetuating the country's rich corporate heritage. The stunning campus cost a whooping 1.5 crores to build. Many companies, including Tata, Godrej, Reliance, the Reserve Bank of India, and Infosys, have set up shop inside the museum. It also has a Malabar Pavilion, which inspires and encourages young people interested in commercial enterprise.
In India, this is the first and only lamp museum. A good collection of early twentieth-century Indian traditional lights and wick lamps. Lamps from all over the world, from many civilisations and empires, and from various ages can be found at the Deepanjali Lamp Museum. As one walks through the lamps on exhibit, the setting is a feast for the eyes and leaves one mesmerised. The museum has a large collection of lamps, ranging from plain stone and granite lamps to vibrantly coloured and artistically decorated lams from the Ottoman Empire. Here you can learn about the various empires that dominated the Indian subcontinent throughout history. The visual representation of cultural interchange across empires through lights will stay with you for a long time.
In 1972, the Kerala Institute for Research, Training, and Development Studies (KIRTADS) for scheduled castes and tribes was founded in Kozhikode (Calicut). Its principal goal is to do research that will aid in the development of Kerala's scheduled groups. Training, Research, and Development Studies are the three departments that make up KIRTADS. Together, they preserve and catalogue tribe history, assist students in their education, and do extensive research in order to make recommendations for legislative changes. It also has a large Reference Library with literature on Anthropology and Sociology, an Ethnological Museum, and a Documentation Centre of Scheduled Communities' Art Forms, all of which are located in Chevayur.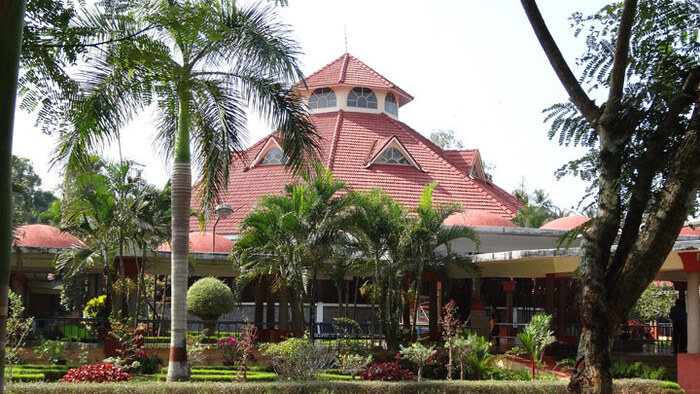 The Regional Science Centre and Planetarium in Kozhikode promotes science in Kerala, with a particular focus on the Malabar region. The Regional Science Centre and Planetarium is a great place to go if you want to learn more about our galaxy, planets, and the universe. The planetarium has a seating capacity of 250 people and offers 3D performances to explore the galaxy. Apart from that, it has puzzles, games, and displays that appeal to both the young and the old. Other children's attractions include mirror magic and a play area. Don't miss the entomology part, often known as the Giants of Nature, once you've entered the centre. Another big attraction is the enormous aquarium.