A museum is a place where artefacts and other things of aesthetic, cultural, historical, or scientific significance are cared for (conserved). Some of the best museums in Trivandrum are here.
Natural History Museum
Thiruvananthapuram Natural History Museum is a scientific institution that houses an extensive collection of current and historical animal, plant, geology, palaeontology, and other specimens. The museum has wonderful galleries where the public can learn about the marvellous wonders of nature. Natural History Museum in Trivandrum Public Park area opposite Napier Museum, about 4 kilometres from Trivandrum Central Railway Station. It was first open to the public in 1885. It is currently situated in a structure that was built in 1964. General Cullen's personal collection constituted the foundation of the museum. Mammals, birds, vertebrates, invertebrates, and skeletons are all housed in their own galleries. The museum also has a library and a laboratory.
Hours: 10 a.m. to 6 p.m. Mondays and national holidays are closed. Wednesdays from 1 to 4:45 p.m.
2. Kuthiramalika Palace Museum
The renowned Kuthira Malika, a two-story palace erected by Swathi Thirunal Rama Varma and now a museum, is located on the south-eastern side of Padmanabhaswamy temple. It is an important heritage attraction in Thiruvananthapuram. Visitors at 'Kuthiramalika,' which means "palace of horses," will be greeted by 22 smiling wooden horses. It is a magnificent two-story palace near the Sree Padmanabhaswamy Temple in Thiruvananthapuram, known as Kuthiramalika Palace Museum or Puthenmalika Palace Museum. Built in the 1840s by Swathi Thirunal Balarama Varma, Maharaja of the Kingdom of Travancore in British India, it transports visitors to the 1840s.
Take a guided tour of the entire museum and look for exhibits such as four life-size Kathakali mannequins, Belgian and Italian mirrors, crystal chandeliers, paintings, a giant Belgian harpoon, armaments, musical instruments, traditional furniture, Greek statues, and a musical tree that produces eight different sounds when tapped. A significant collection of white marble idols and sculptures is also worth seeing. The audience chamber, the library, and an alcove where Swathi Thirunal meditated and conceived many of his famous musical pieces are also worth seeing at the museum. The illusion portrait of Sree Chithira Thirunal Balarama Varma, painted by Svetoslav Roerich, is another important piece to see.
Timings : 8:30 AM – 1:00 PM & 3:00 PM – 5:30 PM Closed on Monday
Entry Fee : Indians: Adult: INR 10
Child: INR 3
Foreign Nationals: Adult/Child: INR 20
Photography: INR 15
3. Napier Museum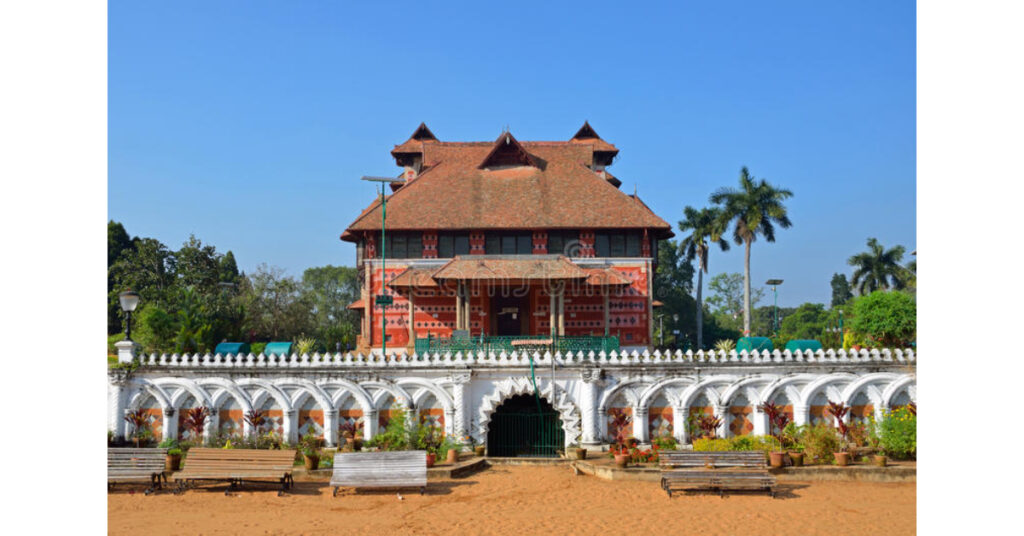 This museum was built in 1855 and is named for Lord Napier, the Governor of Madras in the 18th century. Bronze idols and ivory sculptures, as well as traditional jewellery and the exquisite temple chariot, are among the archaeological artefacts on display in the museum. The rich cultural history of Kerala is on full display here. The architectural style of the museum, also known as the Government Art Museum in Trivandrum, is a blend of Indian, Chinese, Kerala, and Mughal schools of architecture. You can also pay a visit to the Natural History Museum, which is located on the Napier Museum's eastern side. It has a wooden house that used to be the home of the Nair warriors.
Hours of Operation: 10:00 a.m. to 16:45 p.m. Mondays, Wednesday mornings, January 26th, August 15th, Thiruvonam, and Mahanavami are all closed.
4. Priyadarsini Planetarium
This planetarium, first opened to the public in 1994, is one of the most flexible in the country. The main GM-11 star field projector here can project practically all of the visible universe's constituents. It can also mimic a star-studded night sky over any point on the planet, on any day up to 12,500 years ago or 12,500 years ahead in time. This museum, which is suitable for both children and adults, is more akin to a planetarium and is frequently used as a reference centre by many people. It is a knowledge powerhouse for children, displaying models from the disciplines of science, technology, and electronics.
Show timings: 10:30 AM (in Malayalam), 12:00 PM (in English), 15:00 PM (in Malayalam), 17:00 PM (in Malayalam)
3D Show – 11:15 AM
Entrance fee:
Adults – Rs. 60/-
Children between (3 -10) – Rs. 30/–
Chacha Nehru Children's Museum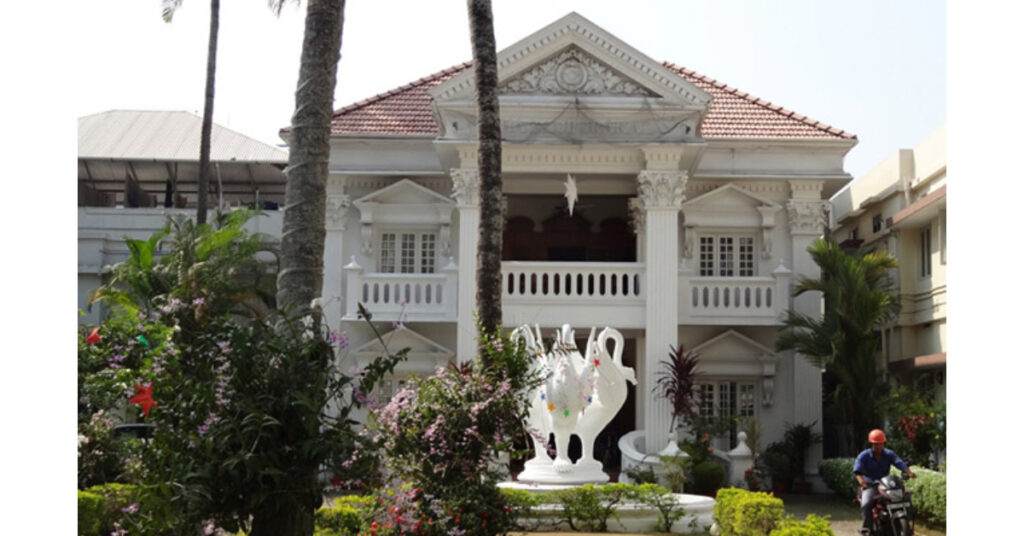 The Chacha Nehru Children's Museum in Trivandrum was formally opened in 1981. The museum is divided into four sections: a doll museum, an art gallery, a philately wing, and a science and technology wing. The Chacha Nehru Children's Museum, often known as the Doll Museum in Trivandrum, houses over 2000 artefacts, including dolls, masks, and stamps. Dolls depicting many regions of India, as well as foreign cultures such as British, American, and African, are among those available. The dolls range from locally accessible children's toys to Durga Pooja dolls used during the Indian festival. Through these exhibits, many types of individuals, jobs, distinctions in clothing, and other features have been displayed. There is also a philately department at the museum.
Sunday, Tuesday, Wednesday, Thursday, Friday, and Saturday are the opening days.
Hours of Operation: 10:00 a.m. – 5:00 p.m.
There will be an entry fee. Regardless of the number of people, a single payment of INR 50/- is required.
Sri Chitra Art Gallery
The Sri Chitra Art Gallery, popularly known as the Sri Chitralayam, houses a valuable collection of royal artworks. The Shri Chitra Art Gallery has a diverse collection of ancient and contemporary art. To name a few, there are works by Raja Ravi Varma, Nicholas Roerich, Svetoslav Roerich, Jamini Roy, and Rabindranath Tagore. There are over 1100 paintings on exhibition at this Art Gallery, with works from the Mughal, Rajput, Bengal, Rajasthan, and Tanjore schools of art on show. The art gallery also features an oriental collection of paintings from China, Japan, Tibet, and Bali, which provide a visual feast for art enthusiasts.