The region of lakes, latex, and letters, Kottayam, is a haven for religious peace. This district is home to historically significant churches, mosques, and temples. Since time immemorial, the district's two lakh residents have lived in peace and celebrated all religious holidays with zeal. Visiting these pilgrims in Kottayam would give you a better understanding of its harmony: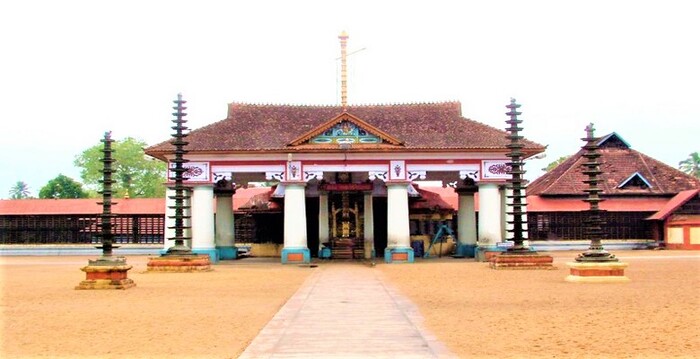 The Vaikom Mahadeva temple is one of the rare temples that both Shaivaites and Vaishnavaites adore. Vaikkathappan is the name given to Vaikom's Shiva. The Shiva Linga here is thought to be from the 'Treta yuga,' and is one of Kerala's oldest temples, with no pooja violated from its beginning. On the day of Krishna Ashtami, Vaikathashtami is observed. Years ago, a saint named Vyaghrapada prayed to God Siva for years, and after many years, God Siva and his wife Parvathy Devi came in front of him. On the day of Krishna Ashtami, it is said that god Siva. As a remembrance of this, Vaikathashtami is observed. The festival lasts for a total of 12 days. Vaikathashtami is the 12th day of the Hindu calendar. appeared in front of him. 
The Orthodox Syrian Church of St. Mary, also known as Kottayam Cheriyapally ("little church"), is one of Kerala's oldest churches. The church, which was built in 1579, has been carefully kept. The church's architecture is European in style, with galleries, pillars, cornices, and pediments. Beautiful murals in Oriental and Western styles on biblical and non-biblical themes cover the walls. While visiting Cheriapally, one would notice that the architecture is strikingly similar to that of some Kerala temples. However, regardless of whether it was a temple or a church at the time, the method of construction for all places of worship was the same. The renowned Cheriapally Mahaedavaka in Kottayam is a wonder of architecture and a store of stories.
Thirunakkara Mahadeva Temple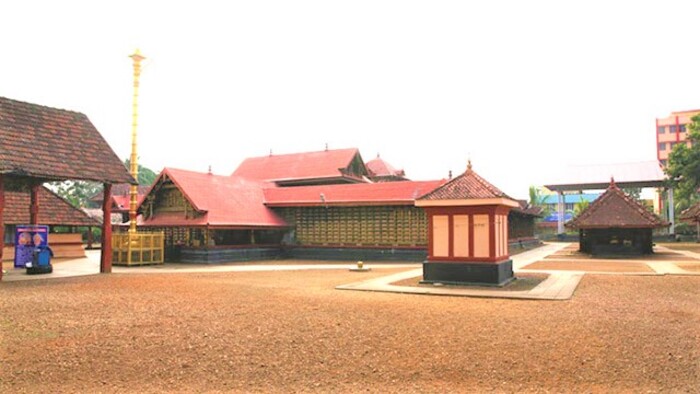 Thekkumkoor Raja built the Thirunakkara Mahadeva Temple in Kottayam town in the 16th century. This is one of Kottayam's most well-known temples. Lord Shiva is the major god. Lord Ganesha's temple can also be found here. Due to its traditional Kerala architectural style and brilliant mural paintings, the Thirunakkara Mahadeva Temple draws large people. These illustrate Lord Shiva's and the Dashavathara's stories (ten avatars of Lord Vishnu). The temple has a Koothambalam, which is a traditional temple theatre where various forms of cultural art and dance are performed. During the yearly festival Aaraattu, the Thirunakkara Mahadeva Temple put its best foot forward. Various styles of folk dance, such as Mayilattam, are performed at the temple during the event. The professional dancers perform Kathakali and Mohiniyattam. During the event, a cavalcade of adorned elephants parades through the streets, telling stories about Kerala's history, culture, and traditions.
Saint Chavara Pilgrim Centre
Seek the Chavara Achan's blessings at St. Joseph's Monastery! The holy Saint Father Chavara Kuriakose Elias created the Mannanam Abbey. In Kerala, he was a well-known saint of the Syrian Catholic Church. It also serves as the final resting place of the Chavara Achan, whose mortal remains are kept here. Thousands of devotees flock to the St. Joseph's Monastery every year to honour the saint.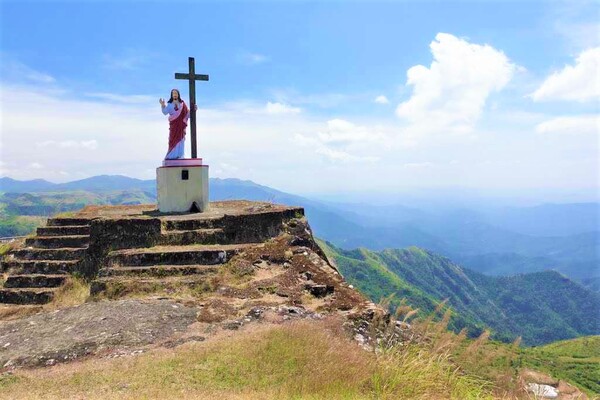 Kurisumala is a sacred hill that every spiritual seeker must visit. The sacred hill is engulfed in a mist that deep freezes all your troubles and allows you to feel a wave of tranquillity that calms the souls of those who visit. Kurisumala is a Christian pilgrimage place surrounded by beautiful foliage and tea gardens, which add to the grandeur of the large hill and enhance the experience. Because of the strategic location of 14 crosses, Kurisumala is a Malayalam phrase that translates to "Mountain of the Holy Cross." The wooden crosses represent the 'Way of the Cross,' which is a step-by-step account of Jesus' last day on earth as a man, as well as a thorough portrayal of his difficulties on the way to his excruciating death.
Thazhathangady Juma Masjid
The Juma Masjid at Thazhathangadi is an architectural marvel located on the banks of the Meenachil River near Kottayam. It is one of India's oldest mosques, with an estimated age of 1000 years. It is an architectural masterpiece that has stood for almost a thousand years on eight solid pillars. The two-story structure is adorned with beautiful wood carvings similar to those found in Travancore palaces. The landmark monument, based on Kerala's Thachu Shastra (carpentry science), is on par with most of the state's other historical landmarks. It is a sight to behold, with a square inner-courtyard, an excellently carved wooden gabled roof, a traditional bathing area, and gorgeous latticed windows that resemble a temple or a king's palace. This historic place is only accessible to men.
Bharananganam's St. Mary's Church is a must-see Christian pilgrimage site in Kerala. It is the resting site of the legendary St. Alphonsa's mortal bones. The 1000-year-old Bharananganam church is also known as Anakkallu church. Because the saint died on July 28th, 1946, the yearly feast of this well-known church is held in July. Every year, the church holds a Feast of Our Lady of Mount Carmel on November 9th and a Feast of St Sebastian on January 20th. In 1890, this church was designated as a forane. This is where Kerala's first pastoral home was constructed. This church at Bharananganam was the first to own the ornate gold cross, which is an artistic masterpiece.