There is no enjoyment that compares to spending time with your family and friends. No matter how tough it is to organise a vacation with them, once the trip is booked, you know you'll have a great time with them. Among the many fun and entertainment alternatives available, visiting theme parks is one that will undoubtedly enhance the link between you and your friends and family. With a vast range of things to try and attractions to see, theme parks provide a superb opportunity to relive one's childhood and recall long-forgotten memories. Parks in Trivandrum, in particular, provide a delightful and enjoyable experience for visitors. In Trivandrum, whether you're a kid or an adult, you'll find a plethora of amusement parks and theme parks to give you an adrenaline rush. So, if you're looking for parks for both yourself and your kids, go no further.
Happyland Water Theme & Amusement Park
This is the spot to go if you want to receive a good dose of relaxation without having to do any sightseeing. Happy Land Water Theme Park, which is set on a quiet hillside area just a few kilometres from the capital, is one of the top-rated water theme parks in Trivandrum. The theme park, which is an eclectic combination of natural and architectural attractiveness, is equipped with a range of amusement options, including Uphill Drive, Colombus, Mini "Kuttalam," and many others. Whether you're visiting with friends or family, there are plenty of things to do to keep you entertained.
Madavoorpara Children's Park
Madavoorpara Children's Park is another amazing park for kids, and it's located in Madavoorpara, one of Trivandrum's highest rock hills. A children's park is nestled on top of the rock, where you will be charmed by the cool and fresh air of the hills. If you're feeling adventurous, try climbing the ropes to get here.
Playaza, one of Trivandrum's best water parks, caters to visitors of all ages. This entertainment marvel features fantastic imported rides that provide guests with a variety of unique sensations. The park's main attraction is the 9D Cinema, which has drawn visitors from all across the country. While some of the arcade games are geared for adults, children will love spinning tops, small roller coasters, and merry go rounds. Furthermore, when it comes to the tourists' safety, the park's staff does not mince words.
This park is designed specifically for children, as the name implies. This fantastic location allows youngsters of all ages to have fun while trying out various games. At the park, children can participate in a variety of games. Furthermore, the ambiance is all green and refreshing. This location is brimming with children's games, especially during festival season.
Magic Planet, one of Trivandrum's top amusement parks, is a magical-themed complex located near Kazhakuttam at the Kinfra Film & Video Park. This theme park will take you on a fascinating journey through several eras of magic and how they have flourished. You will undoubtedly enjoy this if you are a history lover. This theme park featured street magic, scientific illusions, stage-theatre illusions, puzzle corners, mathematics and psycho magic, and more. There are certain performances by differently-abled children that will undoubtedly warm your heart, and this is one of the best portions of the film.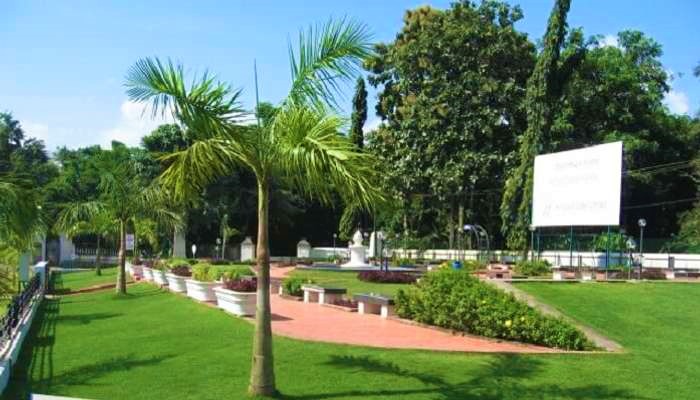 Despite the fact that this park is not as large as the others, it is no less fascinating. The splendour of this park allows you to relax in the middle of luxuriant foliage. Furthermore, you will have access to as much peace and fresh air as you desire. You can enjoy a brief stroll while your children play in the children's section. Overall, this location is a terrific place to spend some quality time with your loved ones or simply by yourself.
Gandhi Park, which is close to East Fort, has a lovely green area. You can either go for a morning or evening walk or simply sit and relax during the day. Aside from that, there is an open-air auditorium where a variety of cultural and educational events are presented. In addition, the park's cleanliness is what draws people. So, if you merely want to spend some time in the company of nature, this park is the place to go!