Tourists may relive years of Kerala history and innovation in the museums of Kerala. Kerala is home to an incredible number of museums and galleries. Each gallery's glittering treasure trove is unique and archaic. Whether it's art, science, culture, or biodiversity, there's a museum for it all here. Many palaces were erected by the Dutch and other trading communities in Kerala, and ancient palaces served as the residence of the Dutch and British governors at various times in history. Find some of the palaces and museums in Kochi.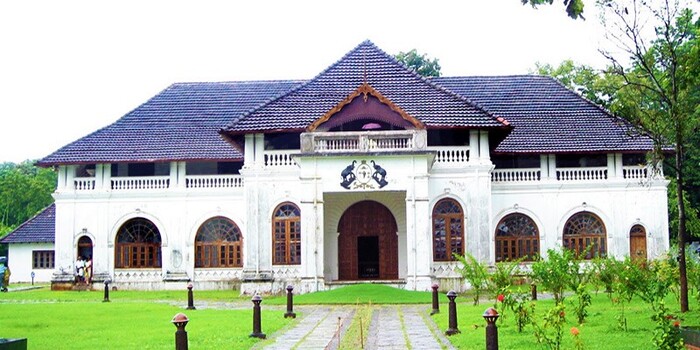 The Mattancherry Palace, commonly known as the Dutch Palace, is one of the most beautiful examples of Kerala architecture with colonial influences. It has a Kerala mural depicting Hindu temple arts, as well as portraits and exhibitions of Kochi's Rajas. Scenes from Kumarasambhavam and other works of the famous Sanskrit poet Kalidas are depicted in some murals. Apart from that, royal paraphernalia such as swords, swings, and furnishings are also on exhibit, depicting the royal family's lifestyle. The magnificent palace is designed in a straightforward manner. Coronation hall, royal bed chamber, dining hall, assembly hall, women quarters, and the staircase room are all located within the palace. Wood carvings of flower motifs, including an inverted lotus motif, adorn the ceilings. The innovative flooring is designed to seem like black marble. Burnt coconut shells, lime, plant juices, and egg whites were utilised in the recipe.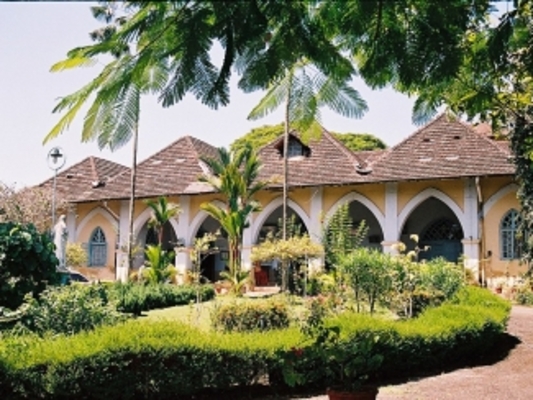 The Indo-Portuguese Museum, housed within the Bishop's House in Kochi, displays diverse artefacts gathered from many other churches. In Kerala, it preserves the rich history of Indo-Portuguese art, culture, and architecture. This museum tells the narrative of a time when the Portuguese had a stronghold in the region. Dr. Kureethra, who served as the Bishop of Kochi throughout his reign, had this as his dream and goal. This museum serves as a resource centre for learning about the Indo-Portuguese artistic and cultural heritage.
Altar, Treasure, Procession, Civil Life, and Cathedral are the five primary components of the museum. A teak wood altar piece (16th century) from the Church of Our Lady of Hope, Vypeen, a chasuble (19th century) from Bishop's House, Fort Kochi, a Processional cross (17th century) from Santa Cruz Cathedral, Fort Kochi, and an Indo-Portuguese Monstrance (18-19th century) from The Church of Our Lady of Hope, Vypeen are among the items on display. Sculptures, precious metal artefacts, and vestments from the Cathedral of Santa Cruz and other churches in the Kochi diocese were donated by the Calouste Gulbenkian Foundation.
The Hill Palace Museum in Kochi served as the official palace of Kochi's former kings. It is presently known as Kerala's first ever Heritage Museum and a full-fledged Ethno-Archaeological Museum. Since 1855, this Royal Mansion has served as the royal residence of the kings of Cochin. According to historical sources, Ravi Varma, who ruled from 1853 and 1864, erected the oldest edifice in this palace complex. The Hill Palace Archaeological Museum, Heritage Museum, Deer Park, Prehistoric Park, and Children's Park are among the 49 buildings in the local style that make up the 54-acre palace. The palace is surrounded by therapeutic plants. The museum first opened its doors in 1991.There are currently 11 galleries. The museum houses historic antiques, sculptures, coins, and materials that once belonged to the Maharaja of Cochin and his royal family.
Folklore Museum, located on Thevara Ferry Road in Ernakulam (Cochin), is one of Kerala's most prominent antique museums, built in Keralan style and displaying a wide range of historical and cultural antiquities from South India. The museum in Kochi, which was founded as a non-profit organisation in 2009, is a treasure trove that highlights Kerala's rich legacy via its many art and dance genres. Masks, sculptures in wood, stone, and bronze, costumes of traditional and ritual art forms, musical instruments, traditional jewellery, manuscripts with rare medical and astrological secrets, and Stone-Age implements are among the artefacts conserved with utmost care at this museum.
Outside of the Kingdom of Holland, this is the oldest Dutch palace. In 1744, a Dutch trader erected the palace. It was afterwards refurbished with a beautiful grass and a variety of changes. The Dutch Governor's formal residence was the palace. Bolgatty Palace is an enticing holiday spot in Kochi that attracts both domestic and international visitors. This magnificent house features four opulent rooms with top-of-the-line facilities. They provide excellent vacation possibilities for visitors from all over the world. The palace-turned-Bolgatty resort now features an Ayurvedic centre where travellers can receive restorative cures and treatments. They also put up Kathakali shows to delight their visitors. Other attractions in this palace include the Bolgatty Event Centre and Kochi International Marina. Bolgatty Palace boasts stunning architecture, and it's rare to come across such ancient structures outside of Holland. The resort is unquestionably a honeymooner's dream, with a lovely ambiance and a wide range of activities. Plan a vacation to the busy city of Kochi to experience the historical splendour of beautiful Bolgatty Palace.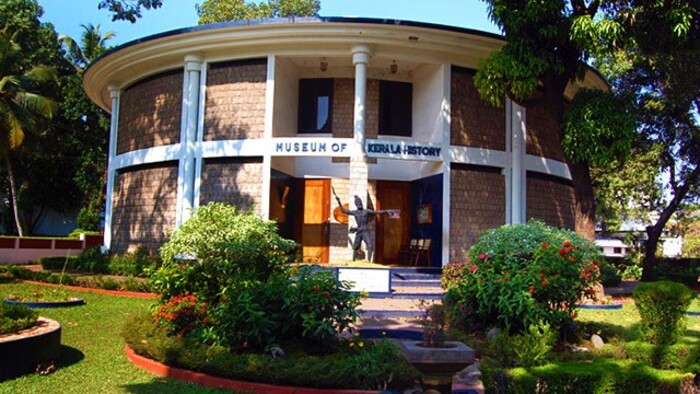 As you enter the Museum of Kerala History at Edapally, near Kalamassery, the first thing you notice is a massive statue of Sage Parasurama, who is said to have built Kerala by reclaiming land from the oceans. The museum is filled with statues, paintings, and sculptures that depict Kerala's history from the Neolithic period to the present day.
It quickly draws your attention due to the way it has been designed. When you walk in, you'll see life-size figures portraying historical events from the Neolithic to the Modern Age. There is a fantastic gallery that features over 200 original paintings and sculptures by current Indian artists. The sound and light performances, which are performed in both English and Malayalam, provide a thrilling experience. It is a visual extravaganza that chronicles the past and is a must-see site for anybody interested in God's Own Country's rich history.
Ginger House Museum Hotel
The Museum hotel was initially erected in the 18th century as the Ginger House Building in Mattancherry's Jew Town. It was then transformed into India's first and only museum hotel. Guests are enchanted by the Museum Hotel's old world elegance and world-class amenities. It is the ideal refuge for a royal holiday amidst the splendour and majesty of a bygone period, richly and magnificently adorned with unique antique furnishings from all over the world. Eight luxurious suites are available at the hotel. Each of these spacious suites is charmingly designed with antique furniture and equipped with modern amenities such as an adjoining exotic bathroom, running hot/cold water, telephone, minibar, Wi-Fi, modern television, and room service, among others.
The Kashi Art Gallery is a place where art, artists, and the public can talk about it. The Gallery, which opened in 1997, has been developed and preserved by people who are passionate about the arts. Many artists have been supported and built by the gallery, and it has also had the honour of having well-known names associated with it. The gallery accepts works of art from all genres. Kashi Art Café, which opened in 1997, is more than just a gallery; it's a gathering place, a place where art meets the enthusiast. It's a light and airy tropical garden café with a relaxing ambiance, ideal for meeting people from all over the world and exchanging ideas.