The number of forts and palaces found in Kerala demonstrates the state's rich historical legacy. Kerala boasts a variety of forts and palaces because it has been ruled by various dynasties and emperors. We'll tell you about the numerous gorgeous palaces and Kasaragod fort right here.
This majestic structure is located on the Kasaragod-Perla road, approximately 8 kilometres from Kasaragod town. The Maipady Palace, located in Kasargod, Kerala, has a 200-year history and was previously the seat of the Kumbla Rajas or Kumbla Seeme. Kumbala Kings used to reside at this palace. Madhur, a village notable for its Srimad Anantheswara Vinayaka Temple, is around 3 kilometres away. 
One could use a change of scenery after the umpteenth darshana at the several temples in and around Tirupati. And this is when Chandragiri enters the picture. Visitors to Tirupati frequently stop at Chandragiri, which may explain why it is the most visited fort in Andhra Pradesh, as well as the most 'developed,' with amenities such as toilets, drinking water, sign posts, information boards, and paved walkways, as well as the restoration of some of the fort's major structures. The destroyed fort is approximately 46 metres above sea level and spans seven acres. The cannonball attacks are still visible on the old laterite walls that overlook the sea. From the Fort, you can see the river's never-ending flow and the estuary where it meets the sea. The dawn and sunset can be enjoyed from the ruins of the Fort. Visitors to this more tranquil site will be rewarded with a panoramic view of the beautiful countryside, whereas the neighbouring Bekal Fort is a tourist hotspot.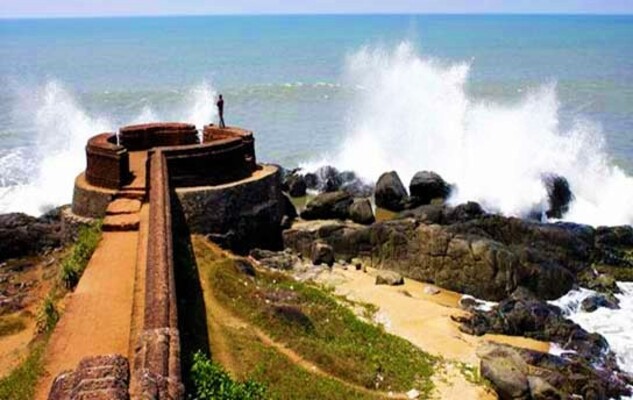 The Kasaragod district is known for its majestic and massive forts, which continue to inspire historians with their creativity and architectural style. The Hosdurg Fort or Kanhangad Fort at Kanhangad, Kasaragod, is one such fort that attracts visitors. It was built by Ikkeri Dynasty monarch Somashekhara Nayaka and is a magnificent fort that can be seen from afar. This fort has a one-of-a-kind feature in the form of a round bastion. The name Hosdurg fort directly translates to "new fort." One of the few surviving Nayaka forts in Kerala, this fort is built on a low mound. The fort is similar to the well-known Bekal fort. This old military bastion, like any other ancient structure, holds fascinating historical tidbits for visitors.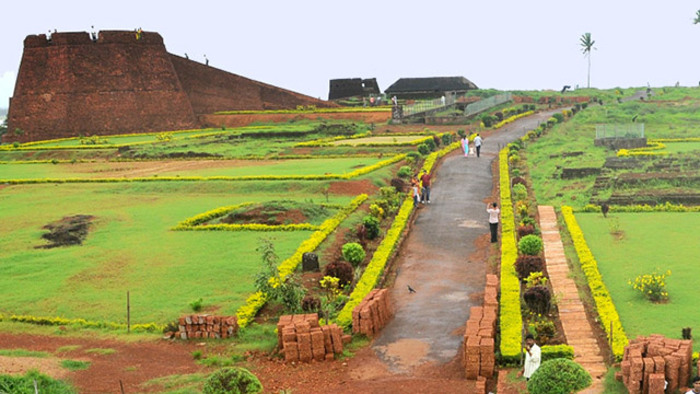 Bekal Fort, which was built almost 300 years ago, is one of Kerala's largest and best-preserved forts. During Tipu Sultan's effort to seize Malabar, Bekal Fort was an important military base for his troops. It is one of Kerala's best-preserved forts, bordered by a beautiful beach. From the observation towers of the state's largest fort, visitors can enjoy spectacular views of the Arabian Sea. Bekal Fort features an excellent laterite circular construction that rises over 130 feet above sea level. It sits on a 35-acre headland that juts out into the Arabian Sea. The Bekal Fort's great architecture, lit seashore, and lovely walkway make it a popular tourist destination.