In Kasaragod, hill stations are one of the tourist destinations. If you wish to get away from the heat of the plains, there are a few little hill stations in Kasaragod to visit. 
Previously known as Madathumala, this attraction is located 750 metres above sea level and features some of the most beautiful two-and-a-half-kilometer trekking paths with a cave at the peak. If you're looking for a place to relax, the greens of shola woodlands and monsoon forests have plenty to offer. The diverse environment, which includes evergreen shola woods, monsoon forests, and grasslands, makes it a great spot to unwind and escape the stresses of everyday life.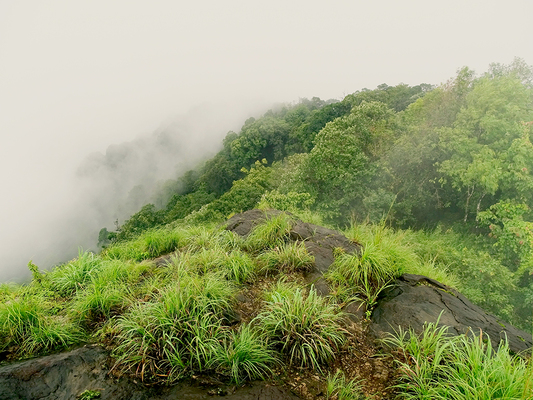 The Kottancheri Hills are part of the Western Ghats and an extension of the Ranipuram wildlife sanctuary in Kasaragod district. The location is 30 kilometres north of Kanhangad. The picnic area at Kottancheri Hills is a popular destination for visitors. The hills are also known as a trekker's heaven since they are great for hiking. The Talakaveri, located in Kodaku's Brahmagiri mountain range, adds to the allure of this location. The Kottancherry Forests are densely forested and merge with the Kasaragod Reserved Forests. Here you will see wild elephants, wild dogs, deer, wild pigs, uncommon birds, and butterflies in plenty. Much of the scenic splendour of Kodiakanal may be found here.
Veermala Hills, a popular picnic location for both visitors and locals, offers spectacular views of the Kariangode River. The 18th century Dutch Fort, which is known for its architecture and is a must-see, is also located on the same slopes. After that, go on a hike and listen to the stories floating around in the air. This part of Kasargod is a veritable refuge for nature enthusiasts, since it is home to a plethora of picturesque delights.