You can discover numerous sites other than the city which is also rich with tourist attractions if you decide on a vacation to Ernakulam. Beaches are one of the most popular places where we go to unwind. Some of the top beaches in Ernakulam make your trip memorable and enjoy a wonderful time away from home.
Cherai Beach is a beautiful combination of sea and backwaters. This beach, which is dotted with seashells of various shapes and colours, is made even more lovely by the presence of verdant forests and paddy fields. Chinese fishing nets on the beach and dense coconut plantations contribute to the attractiveness of this location. It's known as the 'Princess of the Arabian Sea,' and with its coastline and breathtaking views, it's a great place to unwind. Cherai has high mask lamps around the path margins, which make it a pleasant spot to visit at night. Aside from that, there is a children's park on the beach where you may play and spend quality time with your family and children.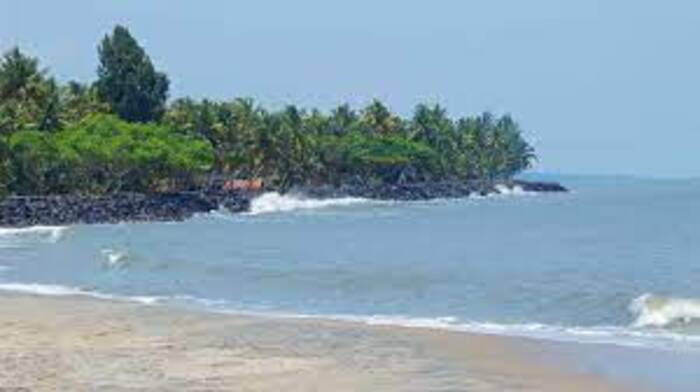 Munambam Beach in Ernakulam is one of the charming sites on Vypeen Island's northern edge, near the Munambam Fishing Harbour in Ernakulam district. The area is ideal for exploring and is a favourite kite-flying destination, with a lot of lovely homestays springing up in the vicinity over time. During the summer season, which runs from March to June, the weather at this beach is "dry and humid," with temperatures reaching a high of around 37 degrees Celsius. The monsoon season, which runs from July through September, is known for its "heavy" rainfall. The winter season, which runs from October to February, is comfortable, with temperatures ranging from 33 degrees Celsius to 17 degrees Celsius. So, from October to February, the best time to visit this beach is during the winter.
The stunning Fort Kochi beach in Ernakulam is located on India's western coast and is hailed as the 'Queen of the Arabian Sea.' It's a peaceful beach that welcomes guests with a picturesque outlook and natural beauty. It is highly regarded by visitors and locals alike for its clear water and serene atmosphere. The presence of Chinese fishing nets is arguably the most readily apparent. The trees and foliage that line the path to the beach add to the tranquil mood. On New Year's Eve, the legendary Cochin Carvinal takes place on these beaches. If you're tired of the city's hustle and bustle, this beach is a great place to unwind. Foodies can find a variety of restaurants and eating establishments that serve delectable cuisines. As a result, the beach at Fort Kochi has become a popular destination for people from all over the world.
Kuzhupilly is a small settlement on Kerala's Vypeen islands. In comparison to other beaches such as Cherai Beach and Fort Kochi Beach, Kuzhupilly Beach is less congested. Kuzhupilly Beach, in all of its pure glory, is a swimming paradise. Its white and sandy beaches provide the ideal setting for a leisurely swim. The picturesque path to Kuzhupilly beach is one of the main attractions of the beach. When you turn off the main road and into the village road, you will begin to appreciate the true splendour of the Kochi backwaters. On both sides, the tiny stretch of road passes through picturesque backwaters. Because the roads are tiny, seek for a location to give way if you see a car coming from the opposite direction.
Puthenthode Beach is another extremely great area on our list of places to see in Kochi. A captivating beach where you can discover a lot of locals getting that must-have summer tan and relaxing, Puthenthode Beach is another very great area on this list of places to see in Kochi. Get up early, go to the beach, and take in the breathtaking sight of the sun enveloping the sky with its brightness. Relax your body, mind, and soul by going for a walk. It is a secluded location due to its tiny size and new introduction. So, if you're seeking for peace and quiet away from the bustle of city life, this is the spot for you. Carry your cameras with you to capture all the beautiful sights!
The Puthuvype Beach, while not as well-known as other beaches in Ernakulum and Kochi areas, has its own appeal. The beach's sunsets are spectacular, and sunbathers like taking lengthy walks here during the day. At comparison to the beach in Fort Kochi, this one is wider and more sandy. In addition, there is a green lawn that is great for beach volleyball. For those interested in water sports and adventures, speed boats are accessible near the beach. After all, the beach's cleanliness is commendable when contrasted to Fort Kochi. A lighthouse is also located near the shore. From 3 p.m. until 5 p.m., entry tickets are distributed. The tower is open every day of the year. The view from the lighthouse's summit is breathtaking. It offers a panoramic view of the city below when the sky is clear.
Andhakaranazhi Beach is a 30 km drive from Kochi and is an extension of the tiny community of Andhakaranazhi. The virgin beach is still undeveloped and unexploited by visitors, and it is a well-kept city secret. It's an azhy, or shoal, which is a naturally formed underwater ridge that rises to the surface and is primarily utilised to control the entry and outflow of water through two motor-operated shutters located to the north and south of the beach. You can go for a walk on the beach, play volleyball, or simply relax and enjoy some quality time with your loved ones.