Fun Forest Adventure Park
There's an astonishing assortment of challenges at Fun Forest Adventure Park to provide an adrenaline rush for lone riders, family groups, or even courageous friends' gangs. Even while prior physical capabilities make trips easier, we take all necessary precautions to ensure that newcomers and specialists alike have an unforgettable time. Valley Crossing & Rock Climbing, Rappelling, Burma Bridge Crossing, Zipline, ATV Ride, Buggy Ride, Jeep Safari, and other High and Low Rope activities are all available at the park in Idukki.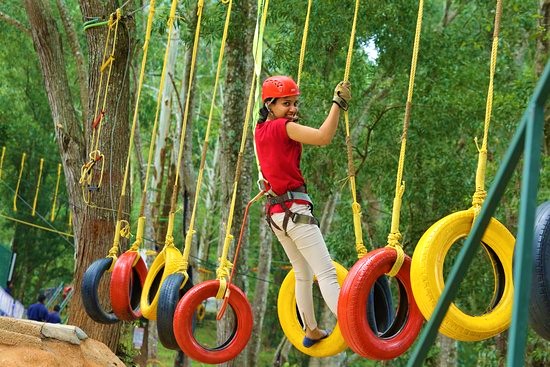 Fun Factory Group and Kerala Hydel Tourism Center, a division of Kerala State Electricity Board, have partnered to create the Cowboy Park. Another reason to visit is that it is situated on the banks of the Madupetty Dam. The Madupetty Boat Landing, located in the heart of the sun moon valley, offers amazing adventure and excitement. Cowboy Park is waiting for you with world-class rides and games for kids and teenagers of all ages. There is plenty of parking inside the park as well. An wonderful restaurant with delectable cuisine is an extra bonus.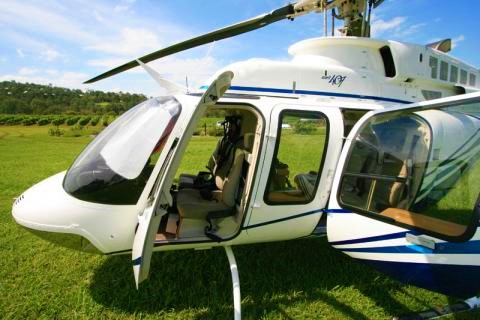 Munnar may be explored by car, which is a popular alternative. A helicopter trip looks more fascinating if you're seeking for an unusual way to experience Munnar. Come to this Panoramic helipad for that. This helipad, which is located on top of one of the mountain ranges around Munnar, has become a favourite destination for tourists. Even if you are not interested in taking a helicopter trip, come to see the panoramic views of the surrounding area.
Wonder Valley Adventure & Amusement Park
This Munnar amusement park is one of the few places to visit in Munnar where you can experience a variety of exciting activities under one roof, including Dashing Cars, 12D Rider, Zip Line, Charlie Chaplin Walk, and Natural Waterfall. This one-of-a-kind entertainment park is located in Anachal, Munnar. Water activities such as rain dancing, lazy river, and wave pool are just as exciting as adventurous activities such as rock climbing and rainforest hiking paths. From the Bungee Jump to the Play Port to the nature walks and Treehouses, this location has been meticulously designed for the sole purpose of enjoying the thrills of adventure.