The district of Kottayam is known for its rich cultural heritage and literary culture. The spice and rubber trades are well-known. It is defined by its expanses of enormous greenery, rice fields, and massive rubber plantations, which are cradled by the backwaters and the Western Ghats. The administrative capital of the Kottayam district in Kerala is Kottayam. The term 'Kottayam' is derived from a combination of two local language terms that signify 'fort inside.' Kumarokam, a prominent backwater tourist attraction in Kerala, is only 14 kilometres distant from the city. The Vembanad Lake is a popular tourist destination for visitors to Kottayam. There are large rubber plantations and verdant paddy fields all across the city.  It is the centre for rubber trading in Kerala. Here some of the best tourist places in Kottayam.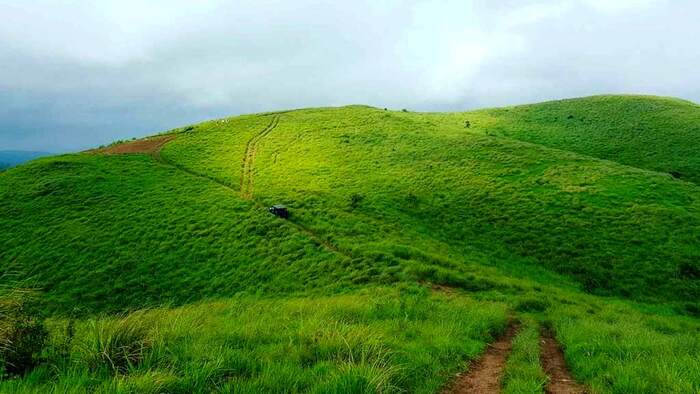 Vagamon is enthralled by a succession of three magnificent peaks known as Thangal Hill, Murugan Hill, and Kurismala. The peaceful surroundings, combined with the unhurried and easygoing moderate wind that blows across the valley, make it an ideal location for yoga and meditation. Vagamon, located approximately 3937 feet above sea level, entices visitors with its pine trees, a few waterfalls, picturesque meadows, and more. view more
Poonjar Palace, in the Kottayam region of Kerala (India), is a magnificent example of the ancient era's royal wealth. The palace, which is mostly composed of wood, is another fine example of Kerala's traditional architecture. It houses an outstanding collection of antique furniture from bygone eras. When you walk in, you'll see royal antiques and exotic furniture, as well as a droni (treatment bed) carved out of a single piece of wood for Ayurvedic massages, massive chandeliers, palm leaf engravings, jewel boxes, various lamps, Nataraja (the dancing Siva) sculptures, grain measures, statues, and weapons. A particular conch is kept in the palace and is taken out once a year for religious purposes. Massive walls surround this lovely historical tourist places in Kottayam.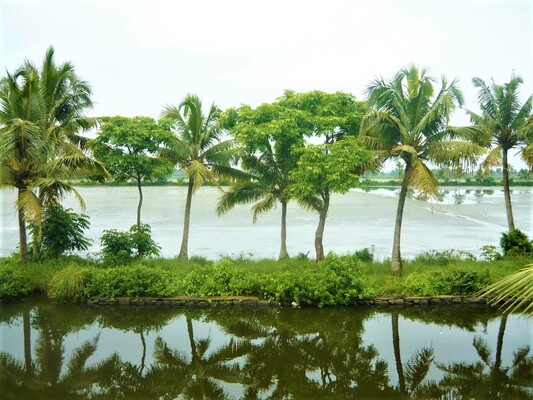 Kallara is a strange tiny village around 20 kilometres northwest of Kottayam. The infinite lengths of lush green rice fields crisscrossed by multiple canals are famous in Kallara and the surrounding villages of Kaduthuruthy and Thalayolaparambu. This canal flows into Ezhumanthuruthu's backwaters and into Vembanad Lake. These were modes of transportation in ancient times. The concentration of screw pine product manufacturing in this small community is a unique attraction. On the sides of canals and rivers, screw pine bushes are abundant. Beautiful handcrafted materials are created from this.
It's time for some adventure after all the temple blessings. Nadukani is one such site, located in the midst of nature's wilderness and densely forested hills, providing travellers a lovely walking track. This location, perched on a hill at 3000 feet above sea level, offers a breathtaking view of the mountains on the northern side as well as the Muvattupuzha River.
It is also known as Munroe Lighthouse and is a popular tourist site in the Kollam archipelago. It is surrounded by enticing natural wonders in the shape of islands and lakes. Colonel Colin Macaulay and John Munroe were selected by the East India Company as administrative heads in the past, when the British established their authority in South India. This particular island was developed during John Munroe's presidency. On this island, he also built a lighthouse and a church. This island was renamed Munroe Island in honour of his services, and the lighthouse became a popular tourist attraction.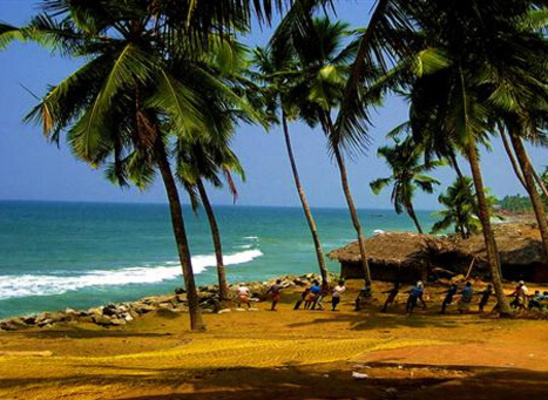 The Kumarakom beach, located in the middle of the backwaters, is a perfect place to unwind. The beach is located near the shore of Kerala's largest lake, Vembanad Lake, in the Kottayam District, and is a great spot to relax. The beach's crystal clear water is ideal for activities such as swimming, water polo, snorkelling, volleyball, and other water sports. Some of the masseurs at coastal resorts give Ayurveda massages, which are rejuvenating to the senses and the soul. The winter season, from November to February, is the finest time to visit Kumarakom. The weather is pleasant throughout these months, and the climate is ideal for houseboating, sightseeing, and a variety of other activities.
Mozart Art Gallery — Located in the Ayemenem village near Kottayam, Mozart Art Gallery is the only art gallery in the city of Kottayam. The setting for the award-winning novel "The God of Small Things" was this village. This private initiative provides a platform for artists from all over the world to study the methodology and approach behind painting, sketching, and other fine arts, with the goal of popularising fine arts and imparting knowledge about modern and classical paintings and sketches. Mr. Somu has utilised a range of paints, including acrylic, oil, charcoal, pencil, and other combinations, in his paintings and works, which may be found in the gallery. In addition, the centre offers training to beginners and young enthusiasts interested in learning the art.