Kannur, also known as Cannanore, is a district in Kerala's northwestern region recognised for its lively culture and heritage. This district served as a cultural, religious, and commercial centre for the Malabar region in ancient times. Kannur's vibrant culture is the result of various empires vying for control of this land. Kannur, known as the "Land of Lores and Looms," has attracted international attention for its distinctive fabric industry and temple folklore forms like Theyyattam. Visit tourist places in Kannur.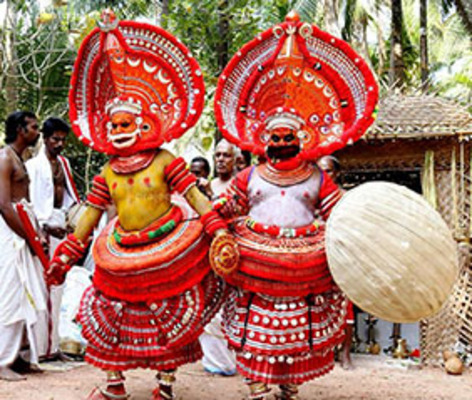 Theyyam is a well-known ritual art form from North Kerala that brings the epic stories of our state to life. Dance, mime, and music are all part of it. It glorifies the beliefs of ancient tribals who placed a high value on the worship of heroes and ancestors' spirits. The ceremonial dance is accompanied by a chorus of Chenda, Elathalam, Kurumkuzal, and Veekkuchenda musical instruments. Over 400 different Theyyams exist, each with its unique melody, style, and choreography. Raktha Chamundi, Kari Chamundi, Muchilottu Bhagavathi, Wayanadu Kulaven, Gulikan, and Pottan are the most well-known of them. Many temples host Theyyam performances from December through April.
Kannur's natural golden sand beach is a major draw. It is among Kerala's stunning beaches and has a distinct air, making it one of India's most popular tourist destinations. You can unwind and commune with nature here. Simply sit by the water's edge and let time slip away…. view more
If you enjoy visiting historical sites or are an art enthusiast, the Arakkal Museum should be on your itinerary. Visit this historical tourist place in Kannur. The Arakkal family is honoured in the museum's name. It is Kerala's only royal Muslim family. It is dedicated to the Kannur dynasty of the 16th century…. view more
The bewitching backdrop delights the viewer and the feeling the wind on your face at the highest point will leave you truly breathless. Tourists can also enjoy a leisurely walk in the well-maintained gardens and enjoy the mesmerizing water fountain show in the evenings. The viewer will be enchanted by the beautiful scenery, and the feeling of the wind on your face at the highest point will leave you gasping for air. In the evenings, tourists can take a leisurely stroll around the well-kept gardens and watch the fascinating water fountain show.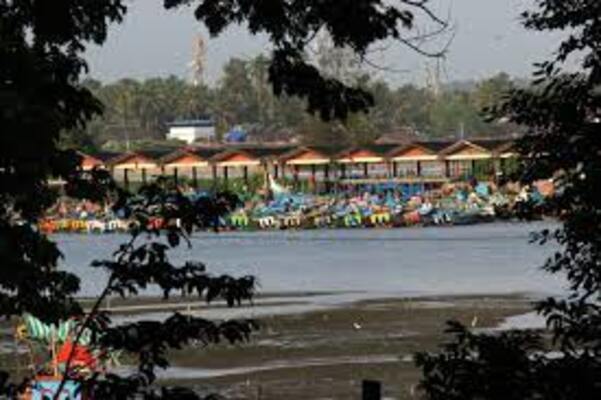 Mappila Bay (also known as Mapila Bay, Mopila Bay, and Mappila Beach) is a natural harbour that is ideal for boat cruises. Although Mappila Bay is a popular tourist destination in and of itself, much work remains to be done to bring it up to level with the best of the local tourist attractions. It's fun to go boating around the bay region. However, if you plan to travel to the inner sea from the bay, make sure the weather remains pleasant. Mopila Bay used to be a harbour in its heyday. It served as a link between Malabar and other countries for ages. Without a doubt, Mappila Bay is a beautiful tourist destination. Unfortunately, it is currently more of a fishing port than a tourist attraction.
Aaralam Wildlife Sanctuary
Aralam is a small village near Thalasserry, which is located in Kerala's northernmost region. It is situated in the district of Kannur's south-east corner. On all sides, this location is encircled by thick green trees. Among all the peaks that surround this location, the Katti Betta is the highest. The rivers here are glistening with clear water and are pollution-free. The sanctuary was established in 1984 and is home to a diverse range of flora and fauna. The variety of butterflies here is the most noticeable aspect. With all of their vibrant colours, they're rather lovely. This refuge is a popular tourist destination and a must-see on your vacation. Many uncommon animals can be found here. Wild boar, barking deer, Malabar giant squirrel, leopards, mouse deer, gaur, sambar deer, and several tigers are among them. The King Cobra is one among the amazing reptiles seen here. Hanuman langur, nilgiri langur, spotted deer, elephants, and other native creatures can be found here. The most appealing species here are wood pigeons and hornbills.