Thrissur is surrounded by a plethora of attractions, including religious sites, hills, and a plethora of natural beauty. This city, which was previously the capital of the Kingdom of Cochin, is rich in history, rustic cultures, devout beliefs, and colourful traditions. This gorgeous city is lined with pious temples and is host to some of the most spectacular festivities in the entire state, making it one of Kerala's most pious tourist destinations. The city is also an excellent place to learn about Hinduism. Thrissur is also known for manufacturing exquisite silks and excellent Kerala handicrafts at affordable costs.Here some of the tourist places in Thrissur:
Thrissur Pooram, also known as the Festival of Festivals, has a 200-year tradition. Sakthan Thampuran, the ancient ruler of Kochi, initiated this wonderful celebration. Festival related events take place at the Vadakkumnathan temple in the centre of Thrissur town and the nearby Thekkinkadu site on the Moolam asterism in the Malayalam month of Medam (April-May). The event is characterised by the kudamattom ritual and features an intriguing line-up of vibrantly decked-out elephants. The kudamattom ritual, which involves the rapid and rhythmic changing of brilliantly coloured and sequined parasols, is one of the highlights and a much-watched event. The ilanjithara melam, a captivating performance of traditional instruments that transports the thousands in attendance to a state of rapture and happiness, is another highlight. The energy of the chenda, kurumkuzhal, kombu, and elathalam is mirrored by the thousands of spectators who wave their hands in time with the rhythm generated by the chenda, kurumkuzhal, kombu, and elathalam (traditional instruments of Kerala). A spectacular fireworks display marks the end of the concert.
For decades, Kerala Kalamandalam has been considered as the world's most prestigious Kathakali school. This historical school of art is located in Cheruthuruthy and was founded by Vallathol Narayana Menon, a well-known Malayalam poet. Kalamandalam, which began operations under the Kochi and Kerala governments, is presently managed by the Kerala government's Department of Culture. Kathakali, Mohiniyattom, Kutiyattam, Thullal, Chutti, Chamayam, Mrudangam, Mizhavu, Carnatic Music, Kerala Instrumental Music, and other essential subjects are taught. Furthermore, Kalamandalam has its own troupes that perform. It's an otherworldly experience to watch recitals in these sacred spaces.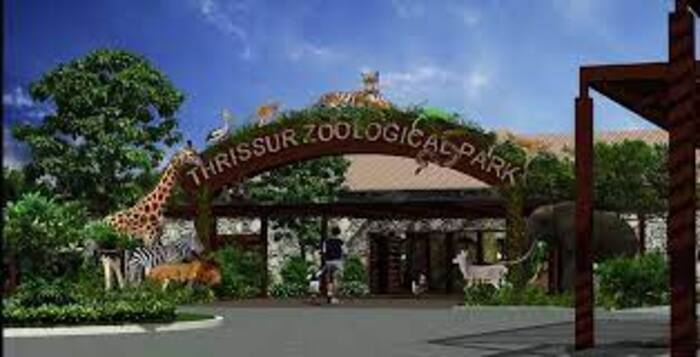 Thrissur's famed Zoo, which has a history dating back to 1885, is located in the city's core. Its appeal was bolstered by the addition of uncommon species on a regular basis. The unusual shows here are instantly enthralling on all days except Mondays. The Lion-Tailed Macaque, Sloth Bear, many bird and deer species, as well as massive King Cobras, Pythons, and Vipers, will keep you entertained at this amazing location. Relax when you visit since the animals like interacting with all of the people. The most recent advances at this spotless facility are detailed on colourful plaques.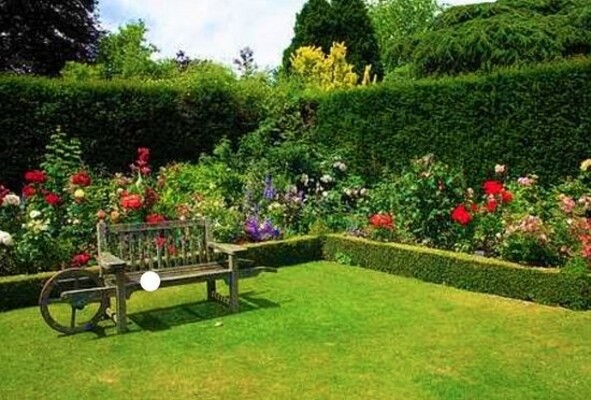 This city-center Heritage Garden is known for hosting numerous rare flora species. It's a well-kept garden that's a favourite picnic location for both locals and visitors. The Thamburan Palace grounds include this garden. It is a quiet, large location that has the tomb of the Tamburan, the monarch of that region. There are numerous trees in the garden, as well as other flowering or uncommon plants. There is a fountain in the midst of the garden that transports you back in time if you visualise the monarch and his garden, as well as the gorgeous lake directly across from the garden. Seating is available so that visitors can relax and unwind.
Vilangan Kunnu, also known as Thrissur's "Oxygen Jar," is a lush verdant haven with a plethora of plants and wildlife. The location currently has a variety of new amenities, including entertaining rides for children. This tranquil hillock welcomes you with over 13 thrilling rides, including a pedal boat pool and a waggon wheel. The 16D theatre is one of the most remarkable features here. It has 180-degree rotating seats. Without leaving your seat, you can enjoy the waterfalls, feel the snow, and even inhale the fragrances. Kunnu is a great venue to meet up with friends and family for an evening. You can gaze at the mesmerising beauty of twilight while relaxing in the cold air that whirls through the swaying greens.
The Thumboormuzhi butterfly garden is a natural butterfly habitat with approximately 148 spices. Unique and little butterflies, as well as some enormous ones, can be seen. Pagoda flower, Mexican heather, rattle pods, rubiaceae, flame lily, and other plants can also be seen. The best time to explore this slice of greenery is during the Monsoons, when the river and dam are overflowing with water, providing visitors with stunning vistas. Thumboormozhi is the ideal escape if you want to get away from the hustle and bustle of everyday life and relax in Mother Nature's lap.
The Punnathur Kotta Elephant Sanctuaries is one of India's largest elephant sanctuaries, with around 60 elephants living in the lush green surrounds of Punnathur Kotta. It is located near Punnathur Kotta, about 3 kilometres from the famous Guruvayur Temple, and it is used to train elephants for big processions and everyday temple rites. On their way back from Guruvayur Temple, a large number of tourists stop here. These elephants can be given bananas and photographed with some of the sanctuary's most popular elephants. The palace is built in the Keralan traditional style of Nalukettu, which is based on the climatic and geographical characteristics of the region. A rectangular type house with a sloping roof, wooden carvings, and a central courtyard open from the top characterise this design. Elephants can also be seen bathing and caressing each other with small stones and coconut husks. It's a lot of fun to watch these massive animals take a bath. Don't forget to watch the elephant training session, which is a lot of fun.
Kauthuka Park is a research and education centre for nature conservation. It may be found on the way to the Athirappally Waterfalls in Chalakkudy, Thrissur. in its murky depths Mr. Varkey Veliyath, the park's founder and architect, worked alone to create Kauthukapark. Visitors are guided by either Mr. Varkey or his family members rather than any staff or labourers on his residential and agricultural estate. Kauthukapark is a wonderful Kerala ecotourism attraction, a realm of peaceful coexistence where animals roam freely rather than being kept in captivity. Mr. Varkey was criticised and humiliated by everyone, even his own family, for taking on something so unrealistic. Today, this evergreen patch of land is a treasure trove of invaluable practical knowledge as well as a haven for a variety of birds and animals. maintaining nature at its best, both healthy and ill Attractions You'll Never Forget Caves and caverns are two types of caves. Aerial trees in motion Waterfalls and rivulets Valleys and gentle hillocks Spices and garden crops come in a wide range of flavours. Plants and trees that are rare Trees associated with the Zodiac signs Medicinal and ornamental plants Dishes from a bygone era Ponds with crystal clean water dating back to antiquity Fish of all sizes, hues, and colours Peacocks who demand to be fed Emu birds chasing you down for a tasty meal Birds you've only heard ofAnimals you've heard of but never seen Relax and unwind on cradles and swings.
The Bible Tower in Thrissur, Kerala, is the world's tallest church tower. It can be seen from almost anywhere in Thrissur. The 260-foot-tall tower was officially opened on January 7, 2007. In the Bible Tower, renowned Indian artists have contributed their paintings. It is Kerala's first recognised Christian art gallery. The Bible texts are scripted on the wooden door, which reveals the entire life of Jesus and the Early Church in various materials. In Wooden Carvings, Jesus' childhood is shown. Stain Glass depicts the healing of the ill. The miracles of Jesus are depicted in a Brass Etching. There is an oil painting depicting Christ's Passion. The Resurrection of Jesus is shown in vibrant canvas paintings, as are mural paintings depicting St. Thomas' life.