The sunny beaches, famous backwaters, tranquil hill stations, roaring waterfalls, tremendous flora, big tea & spice farms, and large coconut groves provide a superb experience for travellers to Kerala. The best thing about these places is that they are well connected by road and rail, with some even having air connections. 
Every year, a big number of tourists rush to Kerala to experience the state's exotic beauty. But what is it about Kerala tourism that makes it so appealing to tourists and places it on the bucket lists of so many travellers? In many ways, the state is blessed by nature, if you think about it. Even though there are numerous places in the globe with more gorgeous and pure beaches, waterfalls, animals, and other tourist attractions than Kerala, the fact that it is an amalgamation of all these natural treasures makes it distinct. Tourists come to Kerala, God's Own Country, for more than simply the natural beauty; they also want to experience the rich and unique cultural heritage and traditions of this exotic region. It's also a land of festivals, which highlight the state's tradition of variety while remaining united.
Thrill seekers and nature lovers should travel to Kerala to improve their attitude and contentment. Kerala is a feast for those who want to forget about their mundane and terrible experiences. Those who have experienced business disasters, couples going through a difficult time in their marriage, and friends hoping for a crazy reunion plan a vacation to Kerala.
Why? Nature is the panacea for all ills. The mountains and flowing rivers of this state will take care of anything your four walls can't. Travelers who want to get away from their unpleasant moods and thoughts frequently turn to nature for help. Waterfalls soothing your head, rivers washing your mind and body, foods producing that magic in your spirit, and Kerala's silence allow her visitors to soak up bliss in the open air.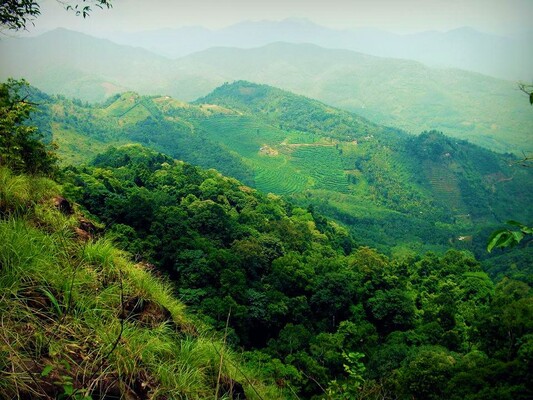 Thekkady offers both quiet and adventurous retreats for people who want to hike the Nature route and children who want to enjoy a challenging journey. The mists that come from the mountain are ingested. Elephants and rare tigers can be seen at Periyar National Park. While floating in the Periyar Lake, elephants eating on water and playing nearby are a joy to witness. Munnar, which is bordered by the Western Ghats and the Arabian Sea, appears to be more beautiful and untouched than other tourist-heavy places. The estates of Kannan Devan Tea and Tata Tea contribute to the gleaming quality of tea served to visitors.
Attend the Thrissur pooram and visit Thrissur, Kerala's cultural hub, if you wish to learn about the state's spiritual and religious side. The caparisoned elephant parades and unique musical instruments utilised throughout the festival captivate visitors. Despite the fact that Kochi is Kerala's economic capital, the state's attraction to foreign visitors is undeniable. Culinary connoisseurs and street photographers are drawn to Kochi by China's fishing nets and the vast quantities of spices available.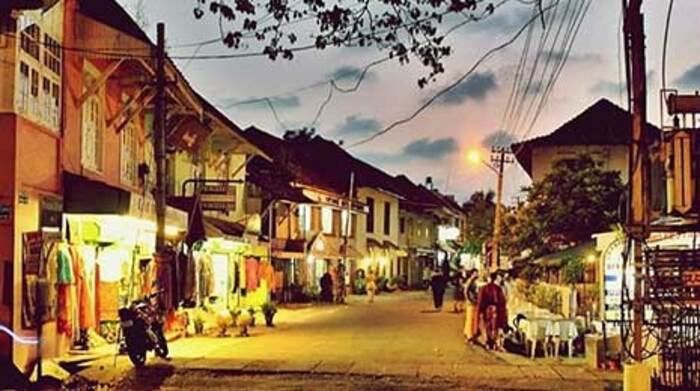 Kannur is a well-known British commercial centre with colonial relics. Pay a visit to St. Angelo Fort and wander along Payyamabalam Beach. The Aralam wildlife reserve is a great place to see Kerala's flora. Kozhikode, also known as the "City of Sculptures," has a colourful history that has given it the title. The folk-loving populace of the "City of Spices" flocks to Vadakkan Pattukal. For visitors from outside Kerala, the sweet-meat street is a popular tourist attraction where they may observe Keralites' marketing talents in selling locally produced goods. 
Alleppey's brackish backwaters have securely built houseboats to link tourists with nature. The houseboats, known as "Kettuvallams," together with the seafood cuisine served, make for a spectacular excursion. The jutting coconut trees found on Kerala's beaches abound at Kovalam. This location is well-known for its profound ayurvedic retreats. Relax and re-energize your mindful state on Kovalam's sandy beaches, where you may watch sunsets in complete peace.
Spices such as cardamom, pepper, powerful tea, and Genius Beethoven's exquisite addiction Coffee, as well as all the rivulets, waterfalls, dams, and lakes, abound in Wayanad. Wayanad is famous for its cheetahs and bears, which can be found in the Muthanga Wildlife Sanctuary. The Travancore royal family's former formal residence was the Kowdiar Palace. A must-see attraction in Trivandrum, Kerala's capital. Travelers flock to the land of coconuts because of Trivandrum's blend of development and antiquity.
These are just a few of the many reasons why Kerala tourism is so popular. If you want to spend some time in Kerala and see everything it has to offer, this is the place to go.